Hong Kong's Securities and Futures Commission (SFC) has revealed that it will lay down regulatory guidelines for Crypto exchanges on the island. In a...
Finally, the much-anticipated world's biggest Blockchain conference and exhibition will be going down in Santa Clara Convention Center, CA, on November 28-29. The Expo...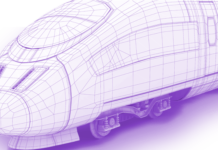 GoChain makes it easier for households to lower their energy costs GoChain acts as a scalable, smart contract blockchain that is based on Ethereum. It...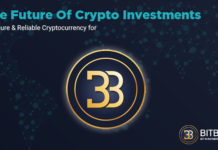 The Future Of Crypto Investments The Blockchain Concept BitBose is proffering a platform that will be offering the services of a fully-fledged bank to Cryptocurrency holders....
Statista carried out a study that showed that the maintenance and improvement spending on both rental units and homes in the USA recorded continuous...
FLIPNPIK is a project promising to change how the current collaborative economies work by providing an ecosystem that allows for the growth of local...
Peculium ICO is the first ever cryptocurrency savings platform that merges cryptocurrency markets with the traditional savings economy. Peculium manages this via artificial intelligence,...
As the name suggests, Cryptassist is a blockchain solution that allows users to have access to four basic services. These are; crypto exchange, e-commerce,...
Further Network is a project that promises to disrupt the travel and tourism industry by using blockchain and a Cryptocurrency called Aton. Consequently, the...
About Cyber Capital Invest Cyber Capital Invest is a project that is expected to boost Cryptocurrency trade by assisting people interested in investing in the...
ICOs are the new and popular way companies are using to raise funds for the development of tech products and services. The companies integrate...
It is not the first time the news of a fresh crypto token by Facebook is hitting the headlines. The social media guru is...