Gyeongsangbuk-do, a province of South Korea, has embarked on a mission to institute an official Cryptocurrency in a bid to replace the existing local...
Between the 7th to the 8th of November 2018, a big event in the Blockchain and Cryptocurrency market will go down in St. Petersburg....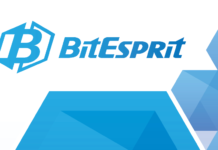 The cryptocurrency world is always adjusting to changes in the market to ensure that all investors get a return on their investment. BitEsprit is...
Games Based On Blockchain Technology And Decentralized Gaming Ecosystem Tedchain is a Blockchain solution that is aiming to host a variety of gaming applications. It...
Xmoneta is designed to be a decentralized, encrypted messenger useful in both business and social communication. Xmoneta capitalizes on the advanced Ethereum blockchain to...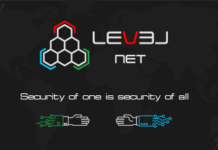 LevelNet Is A Secure Blockchain Based Network If you are looking for a secure network that allows users to stay connected and trade info concerning...
Peculium ICO is the first ever cryptocurrency savings platform that merges cryptocurrency markets with the traditional savings economy. Peculium manages this via artificial intelligence,...
As the name suggests, Cryptassist is a blockchain solution that allows users to have access to four basic services. These are; crypto exchange, e-commerce,...
Further Network is a project that promises to disrupt the travel and tourism industry by using blockchain and a Cryptocurrency called Aton. Consequently, the...
About Cyber Capital Invest Cyber Capital Invest is a project that is expected to boost Cryptocurrency trade by assisting people interested in investing in the...
Binance was started in July last year and has since then grown to become among the world's largest Cryptocurrency exchanges. Here is a guide...
Forbes is one of the leading financial news outlet. On the 16th of April, the news outlet released a list of billion dollar firms...