Petro, usually known as PTR is a Venezuelan cryptocurrency that was launched in February 2018. It was officially launched by President Nicolas Maduro. At...
On December 6, the international company Smile-Expo will conduct the second Blockchain & Bitcoin Conference Philippines, a large-scale event about DLT and cryptocurrencies. The conference will gather...
The world is head over heels about cryptocurrencies trading, but few people know how to go about coin exchanges. Not only is it shroud...
DateCoin brings the blockchain to matchmaking services DateCoin happens to be on of the first dating services in the world to have been using neural...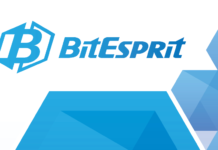 The cryptocurrency world is always adjusting to changes in the market to ensure that all investors get a return on their investment. BitEsprit is...
The growth in the European Union has shifted the delivery of products from B2B to B2C as well as to C2X and it is...
Peculium ICO is the first ever cryptocurrency savings platform that merges cryptocurrency markets with the traditional savings economy. Peculium manages this via artificial intelligence,...
As the name suggests, Cryptassist is a blockchain solution that allows users to have access to four basic services. These are; crypto exchange, e-commerce,...
Further Network is a project that promises to disrupt the travel and tourism industry by using blockchain and a Cryptocurrency called Aton. Consequently, the...
About Cyber Capital Invest Cyber Capital Invest is a project that is expected to boost Cryptocurrency trade by assisting people interested in investing in the...
Looking for the best cryptocurrency mobile wallets in 2019? The convenience that mobile wallets offer is what has contributed to their widespread use among...
Blockfi has introduced interest bearing savings accounts to be used for the cryptos. The announcement was made on the 4th of March, 2019. Blockfi...