As more regions remain undecided on whether to regulate the Cryptocurrency sector, Abu Dhabi has expressed the need for different governments to get involved...
Founder of Bitcoin.com and blockchain.info, Roger Ver, one of the world's leading cryptocurrency supporters, will deliver an exclusive report at the largest Blockchain Life...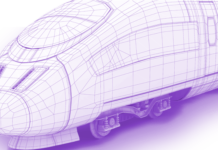 GoChain makes it easier for households to lower their energy costs GoChain acts as a scalable, smart contract blockchain that is based on Ethereum. It...
OPP Open WIFI is developing a blockchain solution that will bring together over 25 million individuals who will provide data for other people to...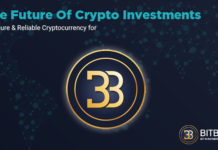 The Future Of Crypto Investments The Blockchain Concept BitBose is proffering a platform that will be offering the services of a fully-fledged bank to Cryptocurrency holders....
Ask an ordinary person you stop on the streets about the financial markets and 7 out of ten do not know how they work...
Peculium ICO is the first ever cryptocurrency savings platform that merges cryptocurrency markets with the traditional savings economy. Peculium manages this via artificial intelligence,...
As the name suggests, Cryptassist is a blockchain solution that allows users to have access to four basic services. These are; crypto exchange, e-commerce,...
Further Network is a project that promises to disrupt the travel and tourism industry by using blockchain and a Cryptocurrency called Aton. Consequently, the...
About Cyber Capital Invest Cyber Capital Invest is a project that is expected to boost Cryptocurrency trade by assisting people interested in investing in the...
Advanced Cash (AdvCash) is a payment system that is mostly used by cryptocurrency exchanges. This universal payment system allows users to create multi-currency e-wallets...
The price of the world's leading Cryptocurrency has just risen past $8,000 to a new two-month high that has been long anticipated. At the...