Last weekend was not good for digital currency investors who have spent hundreds of dollars on cryptos such as Bitcoin. As noted by Futurism,...
19th September 2018 will be a great day in the cryptocurrency market as one of the biggest conferences in this market will be going...
DECOIN is a new decentralized exchange and trading platform that is set to rely on the recent blockchain technology. One of the mains of...
The Aligatocoin Blockchain is an e-commerce platform that aims to bridge the operation of sellers and purchases of products on online-shops.  The network is...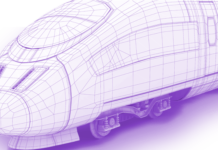 GoChain makes it easier for households to lower their energy costs GoChain acts as a scalable, smart contract blockchain that is based on Ethereum. It...
Location-based technology has had tremendous growth in the recent past. XY Oracle Network is one such technology aimed at connecting the millions of GPS...
Peculium ICO is the first ever cryptocurrency savings platform that merges cryptocurrency markets with the traditional savings economy. Peculium manages this via artificial intelligence,...
As the name suggests, Cryptassist is a blockchain solution that allows users to have access to four basic services. These are; crypto exchange, e-commerce,...
Further Network is a project that promises to disrupt the travel and tourism industry by using blockchain and a Cryptocurrency called Aton. Consequently, the...
About Cyber Capital Invest Cyber Capital Invest is a project that is expected to boost Cryptocurrency trade by assisting people interested in investing in the...
Blockchain is the technology that is capable of encrypting information in a more secure and transparent way that doesn't require any central authority or intermediaries...
XRP has been added as a base pair on one of the largest Crypto exchanges in the world. Binance has announced the addition of...