Southeast Asia, one of the most Crypto-friendly regions in the world will have it first fiat-to Cryptocurrency exchange. Eureka Pro, the Singapore-based exchange will...
"SIBERIAN BLOCKCHAIN ​​SUMMIT 2018" will be a summit from 02.11.2018 to 04.11.2018 at the Siberian State University of Science and Technology named after academician...
Ask an ordinary person you stop on the streets about the financial markets and 7 out of ten do not know how they work...
The world is head over heels about cryptocurrencies trading, but few people know how to go about coin exchanges. Not only is it shroud...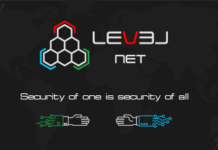 LevelNet Is A Secure Blockchain Based Network If you are looking for a secure network that allows users to stay connected and trade info concerning...
Paymon isn't reinventing the wheel, it's trying to improve it Every once in a while, a new technology appears. When this happens, people will either...
Peculium ICO is the first ever cryptocurrency savings platform that merges cryptocurrency markets with the traditional savings economy. Peculium manages this via artificial intelligence,...
As the name suggests, Cryptassist is a blockchain solution that allows users to have access to four basic services. These are; crypto exchange, e-commerce,...
Further Network is a project that promises to disrupt the travel and tourism industry by using blockchain and a Cryptocurrency called Aton. Consequently, the...
About Cyber Capital Invest Cyber Capital Invest is a project that is expected to boost Cryptocurrency trade by assisting people interested in investing in the...
Blockchain is the technology that is capable of encrypting information in a more secure and transparent way that doesn't require any central authority or intermediaries...
The Japan Bank Consortium has launched a Ripple-based platform dubbed as MoneyTap. This is a real-time solution to settling payments. Ripple made the announcement...