It is not the first time the news of a fresh crypto token by Facebook is hitting the headlines. The social media guru is...
The Blockchain Summit Dubai is part of the Global Blockchain Summit Series now in its third year. The one day only event will be...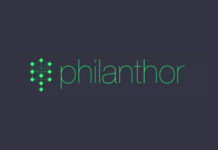 Philanthor is a project that is expected to change philanthropy, as we know it today by making it possible for anyone to become a...
Advancements in Virtual reality have made it possible for ImmVRse to set itself apart. ImmVRse is the first digital platform where brand advertisers, digital...
Ask an ordinary person you stop on the streets about the financial markets and 7 out of ten do not know how they work...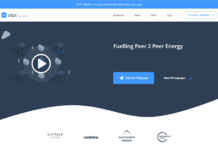 Verv brings P2P Energy Trading To The Blockchain You will see that at Verv they believe that it is time to dare to be different,...
Peculium ICO is the first ever cryptocurrency savings platform that merges cryptocurrency markets with the traditional savings economy. Peculium manages this via artificial intelligence,...
As the name suggests, Cryptassist is a blockchain solution that allows users to have access to four basic services. These are; crypto exchange, e-commerce,...
Further Network is a project that promises to disrupt the travel and tourism industry by using blockchain and a Cryptocurrency called Aton. Consequently, the...
About Cyber Capital Invest Cyber Capital Invest is a project that is expected to boost Cryptocurrency trade by assisting people interested in investing in the...
Blockchain is the technology that is capable of encrypting information in a more secure and transparent way that doesn't require any central authority or intermediaries...
Today, newspaper and websites are becoming increasingly desperate for an explanation of the crypto phenomenon. Readers are interested in the knowledge of Blockchain technology...