James Howells, now 32 years old and a renowned IT specialist was among the first people to get deeply into cryptocurrency back in 2009...
Blockchain Game Summit is an event that will take place in Lyon, France between September 25 and 26 this year. This blockchain function will...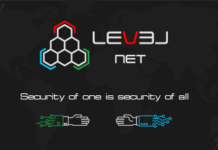 LevelNet Is A Secure Blockchain Based Network If you are looking for a secure network that allows users to stay connected and trade info concerning...
ChangeNOW is a project expected to revolutionize the Cryptocurrency exchange sector by providing a simple and convenient exchange platform for any virtual currency. The...
Paymon isn't reinventing the wheel, it's trying to improve it Every once in a while, a new technology appears. When this happens, people will either...
Location-based technology has had tremendous growth in the recent past. XY Oracle Network is one such technology aimed at connecting the millions of GPS...
Peculium ICO is the first ever cryptocurrency savings platform that merges cryptocurrency markets with the traditional savings economy. Peculium manages this via artificial intelligence,...
As the name suggests, Cryptassist is a blockchain solution that allows users to have access to four basic services. These are; crypto exchange, e-commerce,...
Further Network is a project that promises to disrupt the travel and tourism industry by using blockchain and a Cryptocurrency called Aton. Consequently, the...
About Cyber Capital Invest Cyber Capital Invest is a project that is expected to boost Cryptocurrency trade by assisting people interested in investing in the...
Shift is a highly decentralized web platform built on blockchain technology. The developers of this platform believe that web 3.0 will soon be fully...
Bengaluru is now home to the first Cryptocurrency exchange in India. The ATM launched by Unocoin exchange will allow virtual currency users to deposit...