The University of California, Stanford University, Massachusetts Institute of Technology (MIT), and 4 other universities in the United States are jointly working on a...
"SIBERIAN BLOCKCHAIN ​​SUMMIT 2018" will be a summit from 02.11.2018 to 04.11.2018 at the Siberian State University of Science and Technology named after academician...
Initial coin offerings are on the rise and while many of the companies are of good will, the number of ICO frauds is on...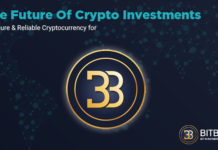 The Future Of Crypto Investments The Blockchain Concept BitBose is proffering a platform that will be offering the services of a fully-fledged bank to Cryptocurrency holders....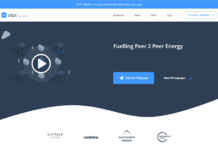 Verv brings P2P Energy Trading To The Blockchain You will see that at Verv they believe that it is time to dare to be different,...
VOXXO seems to be the most interesting cryptocurrency I've come across. Their main goal is to use their currency for music related media, getting...
Peculium ICO is the first ever cryptocurrency savings platform that merges cryptocurrency markets with the traditional savings economy. Peculium manages this via artificial intelligence,...
As the name suggests, Cryptassist is a blockchain solution that allows users to have access to four basic services. These are; crypto exchange, e-commerce,...
Further Network is a project that promises to disrupt the travel and tourism industry by using blockchain and a Cryptocurrency called Aton. Consequently, the...
About Cyber Capital Invest Cyber Capital Invest is a project that is expected to boost Cryptocurrency trade by assisting people interested in investing in the...
Wondering how to write a compelling ICO whitepaper that will attract investors to your company? Look no further.  Whitepapers are the most miswritten and...
Competition in the digital currency world is only going to get tough and only the best cryptos will survive this as evident from the...