In Italy, the National Association of Insurance Companies (ANIA) is undertaking a Blockchain Pilot Project that seeks to determine the effectiveness of the technology...
On December 6, the international company Smile-Expo will conduct the second Blockchain & Bitcoin Conference Philippines, a large-scale event about DLT and cryptocurrencies. The conference will gather...
The Destream Blockchain is a project that aims to provide streamers with a global platform that will maximize their productivity. To achieve this, the...
DECOIN is a new decentralized exchange and trading platform that is set to rely on the recent blockchain technology. One of the mains of...
Meritt is a blockchain solution where members create their own bespoke tokens for a number of purposes. The tokens have a value of that...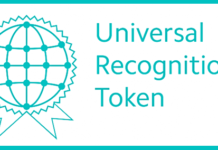 The Universal Recognition Token is a blockchain solution that provides a platform where employees, employers and employee reward items enthusiasts meet for various services....
Peculium ICO is the first ever cryptocurrency savings platform that merges cryptocurrency markets with the traditional savings economy. Peculium manages this via artificial intelligence,...
As the name suggests, Cryptassist is a blockchain solution that allows users to have access to four basic services. These are; crypto exchange, e-commerce,...
Further Network is a project that promises to disrupt the travel and tourism industry by using blockchain and a Cryptocurrency called Aton. Consequently, the...
About Cyber Capital Invest Cyber Capital Invest is a project that is expected to boost Cryptocurrency trade by assisting people interested in investing in the...
Traditionally, players exclusively used hard cash to gamble in casinos. With the growth of the cryptocurrency market, there was a need to accommodate players...
LINE, the Japanese messaging giant is reportedly close to receiving a Crypto exchange license to operate in Japan. According to a Bloomberg report made...