Crypto exchange Coinbase has announced its expanding support of dollar pegged USDC (USD Coin) to 85 more countries around the globe. Coinbase Launches USDC Support...
Between the 7th to the 8th of November 2018, a big event in the Blockchain and Cryptocurrency market will go down in St. Petersburg....
Paymon isn't reinventing the wheel, it's trying to improve it Every once in a while, a new technology appears. When this happens, people will either...
DateCoin brings the blockchain to matchmaking services DateCoin happens to be on of the first dating services in the world to have been using neural...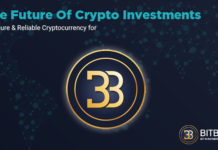 The Future Of Crypto Investments The Blockchain Concept BitBose is proffering a platform that will be offering the services of a fully-fledged bank to Cryptocurrency holders....
Advancements in Virtual reality have made it possible for ImmVRse to set itself apart. ImmVRse is the first digital platform where brand advertisers, digital...
Peculium ICO is the first ever cryptocurrency savings platform that merges cryptocurrency markets with the traditional savings economy. Peculium manages this via artificial intelligence,...
As the name suggests, Cryptassist is a blockchain solution that allows users to have access to four basic services. These are; crypto exchange, e-commerce,...
Further Network is a project that promises to disrupt the travel and tourism industry by using blockchain and a Cryptocurrency called Aton. Consequently, the...
About Cyber Capital Invest Cyber Capital Invest is a project that is expected to boost Cryptocurrency trade by assisting people interested in investing in the...
Bitcoin is the most popular and widely used virtual currency in the world and since its launch in 2008; it has faced its fair...
World Bank and International Monetary Fund, IMF, have joined hands to create something new in the crypto market. These two global entities have introduced...