The recently established Abu Dhabi Global Market (ADGM) is set to allow a US- Based Crypto Asset business to operate under its regulatory framework....
Finally, the much-anticipated world's biggest Blockchain conference and exhibition will be going down in Santa Clara Convention Center, CA, on November 28-29. The Expo...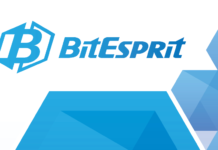 The cryptocurrency world is always adjusting to changes in the market to ensure that all investors get a return on their investment. BitEsprit is...
Video streaming is the new norm leave alone downloading, and when you are watching a video online, the website's server is sending you the...
Ask an ordinary person you stop on the streets about the financial markets and 7 out of ten do not know how they work...
ChangeNOW is a project expected to revolutionize the Cryptocurrency exchange sector by providing a simple and convenient exchange platform for any virtual currency. The...
Peculium ICO is the first ever cryptocurrency savings platform that merges cryptocurrency markets with the traditional savings economy. Peculium manages this via artificial intelligence,...
As the name suggests, Cryptassist is a blockchain solution that allows users to have access to four basic services. These are; crypto exchange, e-commerce,...
Further Network is a project that promises to disrupt the travel and tourism industry by using blockchain and a Cryptocurrency called Aton. Consequently, the...
About Cyber Capital Invest Cyber Capital Invest is a project that is expected to boost Cryptocurrency trade by assisting people interested in investing in the...
Once you have a couple of Bitcoins in your wallet, the next thing that is likely to be your mind is trading the coins...
Coinbase has gone on a spree of developments and additions on to its platform that have included the addition of four more Ethereum tokens....