Bitcoin has been declared as experiencing the longest period of price decline since its inception ten years ago. Bitcoin Bottom Expected Soon The world's first Cryptocurrency,...
The Famous Wall Street Analyst Tom LEE at the Blockchain Economy Istanbul Summit! The Famous Wall Street Analyst Tom LEE, who is very well-known with...
The Aligatocoin Blockchain is an e-commerce platform that aims to bridge the operation of sellers and purchases of products on online-shops.  The network is...
OPP Open WIFI is developing a blockchain solution that will bring together over 25 million individuals who will provide data for other people to...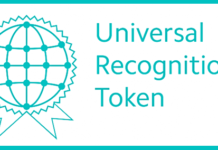 The Universal Recognition Token is a blockchain solution that provides a platform where employees, employers and employee reward items enthusiasts meet for various services....
The world is head over heels about cryptocurrencies trading, but few people know how to go about coin exchanges. Not only is it shroud...
Peculium ICO is the first ever cryptocurrency savings platform that merges cryptocurrency markets with the traditional savings economy. Peculium manages this via artificial intelligence,...
As the name suggests, Cryptassist is a blockchain solution that allows users to have access to four basic services. These are; crypto exchange, e-commerce,...
Further Network is a project that promises to disrupt the travel and tourism industry by using blockchain and a Cryptocurrency called Aton. Consequently, the...
About Cyber Capital Invest Cyber Capital Invest is a project that is expected to boost Cryptocurrency trade by assisting people interested in investing in the...
Bitwala is a cryptocurrency company which offers payment solutions to crypto owners. Bitwala offers to make fast, unlimited and reliable huge payments of cryptocurrencies....
Monaco is a Hong-Kong based blockchain firm offering prepaid MCO Visa cards and a mobile wallet app. The MCO Visa prepaid card allows users...