The Shariyah Review Board (SRB) based in Manama-Bahrain has certified the Stellar Development Foundation as Sharia Law Compliant. This is the organization that manages...
The Global Blockchain Summit Series will hold the third annual Blockchain Summit Frankfurt at Kap Europa Convention Center, Frankfurt between March 25 and 26,...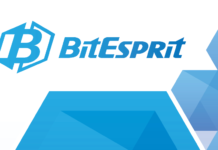 The cryptocurrency world is always adjusting to changes in the market to ensure that all investors get a return on their investment. BitEsprit is...
FLIPNPIK is a project promising to change how the current collaborative economies work by providing an ecosystem that allows for the growth of local...
The world is head over heels about cryptocurrencies trading, but few people know how to go about coin exchanges. Not only is it shroud...
Meritt is a blockchain solution where members create their own bespoke tokens for a number of purposes. The tokens have a value of that...
Peculium ICO is the first ever cryptocurrency savings platform that merges cryptocurrency markets with the traditional savings economy. Peculium manages this via artificial intelligence,...
As the name suggests, Cryptassist is a blockchain solution that allows users to have access to four basic services. These are; crypto exchange, e-commerce,...
Further Network is a project that promises to disrupt the travel and tourism industry by using blockchain and a Cryptocurrency called Aton. Consequently, the...
About Cyber Capital Invest Cyber Capital Invest is a project that is expected to boost Cryptocurrency trade by assisting people interested in investing in the...
Etoro is the most popular online trading platform in the world today. This crypto platform has more than six million users, and this number...
With the first half of 2018 almost all cryptocurrency hedge funds continue to see their profits decline. In an article published in the Financial...