JSE – The Jamaican Stock Exchange is planning to list the security tokens. They will be listed as tradable assets. This comes after successfully...
19th September 2018 will be a great day in the cryptocurrency market as one of the biggest conferences in this market will be going...
VOXXO seems to be the most interesting cryptocurrency I've come across. Their main goal is to use their currency for music related media, getting...
OPP Open WIFI is developing a blockchain solution that will bring together over 25 million individuals who will provide data for other people to...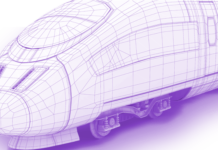 GoChain makes it easier for households to lower their energy costs GoChain acts as a scalable, smart contract blockchain that is based on Ethereum. It...
Location-based technology has had tremendous growth in the recent past. XY Oracle Network is one such technology aimed at connecting the millions of GPS...
Peculium ICO is the first ever cryptocurrency savings platform that merges cryptocurrency markets with the traditional savings economy. Peculium manages this via artificial intelligence,...
As the name suggests, Cryptassist is a blockchain solution that allows users to have access to four basic services. These are; crypto exchange, e-commerce,...
Further Network is a project that promises to disrupt the travel and tourism industry by using blockchain and a Cryptocurrency called Aton. Consequently, the...
About Cyber Capital Invest Cyber Capital Invest is a project that is expected to boost Cryptocurrency trade by assisting people interested in investing in the...
WageCan is widely considered to be the best bitcoin debit card out there due to its exceptional user-friendly features. In fact, out of the...
According to a report given by Sam Doctor, an analyst with Fundstrat, the hashpower of Bitcoin has seriously gone up just in time for...