Popularity of cryptocurrencies has continued to grow across the globe with most businesses and organizations allowing clients to pay for products and services using...
Blockchain Economy Istanbul Summit is a function that will provide a learning opportunity about the revolutionary technology from expert speakers in the area. The...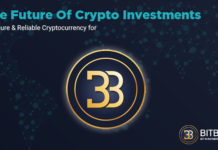 The Future Of Crypto Investments The Blockchain Concept BitBose is proffering a platform that will be offering the services of a fully-fledged bank to Cryptocurrency holders....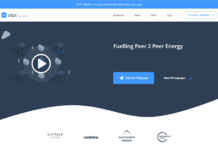 Verv brings P2P Energy Trading To The Blockchain You will see that at Verv they believe that it is time to dare to be different,...
Ask an ordinary person you stop on the streets about the financial markets and 7 out of ten do not know how they work...
ChangeNOW is a project expected to revolutionize the Cryptocurrency exchange sector by providing a simple and convenient exchange platform for any virtual currency. The...
Peculium ICO is the first ever cryptocurrency savings platform that merges cryptocurrency markets with the traditional savings economy. Peculium manages this via artificial intelligence,...
As the name suggests, Cryptassist is a blockchain solution that allows users to have access to four basic services. These are; crypto exchange, e-commerce,...
Further Network is a project that promises to disrupt the travel and tourism industry by using blockchain and a Cryptocurrency called Aton. Consequently, the...
About Cyber Capital Invest Cyber Capital Invest is a project that is expected to boost Cryptocurrency trade by assisting people interested in investing in the...
Before you purchase any cryptocurrency coins, you need to ensure that you choose a secure online wallet that will protect your investment. A secure...
Microsoft has announced that it is developing a DID (decentralized identity) network based on the Bitcoin Blockchain. This announcement was made on the 13th...