The notoriously difficult Chartered Financial Analyst Training is incorporating a crypto curriculum to be part of its course. This move is in recognition to...
"SIBERIAN BLOCKCHAIN ​​SUMMIT 2018" will be a summit from 02.11.2018 to 04.11.2018 at the Siberian State University of Science and Technology named after academician...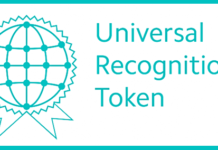 The Universal Recognition Token is a blockchain solution that provides a platform where employees, employers and employee reward items enthusiasts meet for various services....
DateCoin brings the blockchain to matchmaking services DateCoin happens to be on of the first dating services in the world to have been using neural...
The Destream Blockchain is a project that aims to provide streamers with a global platform that will maximize their productivity. To achieve this, the...
VOXXO seems to be the most interesting cryptocurrency I've come across. Their main goal is to use their currency for music related media, getting...
Peculium ICO is the first ever cryptocurrency savings platform that merges cryptocurrency markets with the traditional savings economy. Peculium manages this via artificial intelligence,...
As the name suggests, Cryptassist is a blockchain solution that allows users to have access to four basic services. These are; crypto exchange, e-commerce,...
Further Network is a project that promises to disrupt the travel and tourism industry by using blockchain and a Cryptocurrency called Aton. Consequently, the...
About Cyber Capital Invest Cyber Capital Invest is a project that is expected to boost Cryptocurrency trade by assisting people interested in investing in the...
Advanced Cash (AdvCash) is a payment system that is mostly used by cryptocurrency exchanges. This universal payment system allows users to create multi-currency e-wallets...
Verv brings P2P Energy Trading To The Blockchain You will see that at Verv they believe that it is time to dare to be different,...