The Japan Bank Consortium has launched a Ripple-based platform dubbed as MoneyTap. This is a real-time solution to settling payments. Ripple made the announcement...
The Global Blockchain Summit Series will hold the third annual Blockchain Summit Frankfurt at Kap Europa Convention Center, Frankfurt between March 25 and 26,...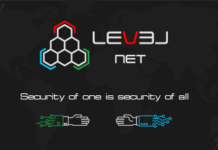 LevelNet Is A Secure Blockchain Based Network If you are looking for a secure network that allows users to stay connected and trade info concerning...
Xmoneta is designed to be a decentralized, encrypted messenger useful in both business and social communication. Xmoneta capitalizes on the advanced Ethereum blockchain to...
VOXXO seems to be the most interesting cryptocurrency I've come across. Their main goal is to use their currency for music related media, getting...
CoTrader is a project that is expected to disrupt the global investment funds sector using Blockchain technology to ensure the investors have total control...
Peculium ICO is the first ever cryptocurrency savings platform that merges cryptocurrency markets with the traditional savings economy. Peculium manages this via artificial intelligence,...
As the name suggests, Cryptassist is a blockchain solution that allows users to have access to four basic services. These are; crypto exchange, e-commerce,...
Further Network is a project that promises to disrupt the travel and tourism industry by using blockchain and a Cryptocurrency called Aton. Consequently, the...
About Cyber Capital Invest Cyber Capital Invest is a project that is expected to boost Cryptocurrency trade by assisting people interested in investing in the...
Judging from recent developments, cryptocurrencies will eclipse traditional currencies in the coming years. This is due to the convenience that these digital currencies offer...
EY (Ernst & Young), a big four audit firm has revealed through a press release that it has developed a Blockchain solution for a...