Rakuten, a retail giant in Japan, has been granted a license by the country's financial watchdog to operate its re-launched Crypto exchange service, Rakuten...
The inaugural Crypto Investor Show took place on Saturday, March 10, 2018, in London and plans are underway for the second installation, which will...
The growth in the European Union has shifted the delivery of products from B2B to B2C as well as to C2X and it is...
ChangeNOW is a project expected to revolutionize the Cryptocurrency exchange sector by providing a simple and convenient exchange platform for any virtual currency. The...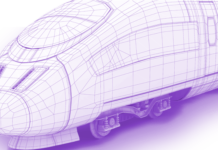 GoChain makes it easier for households to lower their energy costs GoChain acts as a scalable, smart contract blockchain that is based on Ethereum. It...
CoTrader is a project that is expected to disrupt the global investment funds sector using Blockchain technology to ensure the investors have total control...
Peculium ICO is the first ever cryptocurrency savings platform that merges cryptocurrency markets with the traditional savings economy. Peculium manages this via artificial intelligence,...
As the name suggests, Cryptassist is a blockchain solution that allows users to have access to four basic services. These are; crypto exchange, e-commerce,...
Further Network is a project that promises to disrupt the travel and tourism industry by using blockchain and a Cryptocurrency called Aton. Consequently, the...
About Cyber Capital Invest Cyber Capital Invest is a project that is expected to boost Cryptocurrency trade by assisting people interested in investing in the...
The cryptocurrency market has grown remarkably in recent years. SpectroCoin is a reputable online wallet services provider and Bitcoin Exchange. The London-based exchange is...
AvaTrade was founded in 2006 as a multi-asset trading platform. Initially, the company was known as AvaFX before it rebranded to reflect the expansion...