12PearlPay is a blockchain solution that aims to connect banks and payment institutions. The targeted industries are mainly small banks, Micro, Small and Medium Enterprises and other financial institutions. The platform will enable these players to access and offer world-class financial solutions to the clients.
Most importantly, the platform will link foreign financial institutions of whichever nature, but legal, to these targeted institutions in the Philippines.
Although the blockchain is currently restricted to the Philippines market, success can see the project being rolled out in other regions.
The basic reason for choosing the market, apart from the fact that the developers understand the Market, is that it is a mixture of both high-end banking solutions and financial solutions for the poor as maintaining a current account is a big inconvenience and expensive.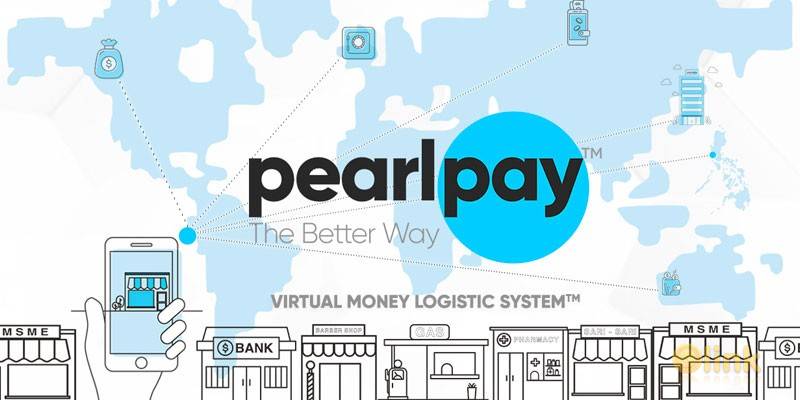 The Abstract
The Philippines has a huge diaspora of over 10.2 million people. Most of these people are in the active labor force and end up earning wages and salaries that they may wish to send to their families and friends. However, most of these people have direct access to financial institutions that have no international banking features for direct transfer of monies.
From the recipients' perspectives, market studies show that most of them use the semi-informal thrift banks and smaller micro and small enterprises for their financial services needs such as requesting of short-term loans, receiving payments for labor and sometimes buying goods and services in the local economy.
The Pearl Pay Solution
PearlPay is offering a platform of Virtual Money Logistics System which will enable the largely rural banks, without the infrastructure for international money services, to launch mobile wallet mobile services for the local small banks. This service is expected to be a huge success as most Filipinos have access to mobile phones.
The role of the blockchain will be to provide an ecosystem of interactions underpinned by smart contracts to enable the banks to develop a transparent database of each customer/wallet holder.
To turn the idea into a reality, the PearlPay developers have partnered with MatchMove Wallet OS, which will develop the wallet for the clients. The core functionalities of the wallet will be to send, lend, and spend money. The realization of the idea is expected to strengthen financial inclusion on this nation of over 100 million people.

Token
Token Symbol: PRLPAY
Price of token: 1 PRPAY Token= TBA
Accepted Currencies: BTC, KMD
Total Tokens: 500,000,000
Maximum Coin Offered: 175,000,000 PRLPAY
Minimum Coin Required: 25,000,000 PRLPAY
Platform: KOMODO
Private Coin Sale Dates: June 18, 2018 @ 15:00 (GMT + 8)-TBA
Presale Coin Sale Period: July 10, 2018 @ 15:00 (GMT +8)- August 30, 2018 @ 14:59 (GMT +8)
Public Coin Sale Period: September 01, 2018 @ 15:00 (GMT +8)- October 30, 2018 @ 15:00 (GMT +8)
Country: Philippines
Website | Whitepaper | Telegram | Twitter | Facebook | Bitcointalk Profile
Features of the wallet are:
• Fully branded wallet solutions
• Secured mobile wallet
• Cross-Border Money Transfers
• Top up channels
• Loyalty points and rewards
• P2P transfer
• Virtual Payment Cards
• Promotions and Offers, etc.
The system will be PCI-DSS (Payment Card Industry Data Security Standards) compliant and cloud-based. Moreover, it will be fully decentralized, fast, transparent and efficient.
Conclusion
Filipinos from all over the world will be able to access the wallet and transfer any amount of money to recipients back home. On the other hand, the local banks backing the wallet will offer currency conversion services. The wallet can also support e-commerce transactions.