Blockchain Summit Hong Kong is in its third year and being part of the Global Blockchain Summit Series, it will bring blockchain enthusiasts from all across the globe for a holistic summit that will explore the future of blockchain technologies and related topics. The 2019 Blockchain Summit Honk Kong will be held at the Mira Hotel, 118 Nathan Road, Tsim Sha Tsui, Hong Kong on February 27 between 1.30 pm and 6 pm and on February 28, between 9 am and 6 pm 2019.
This Blockchain Summit Hong Kong will be the first 2-day event in the Global Blockchain Summit series and it is expected to pull in at least 1000 attendees including tech innovators, industry leaders, investors, and business decision makers. Register today and join other blockchain experts and enthusiasts as they explore the opportunities for the future.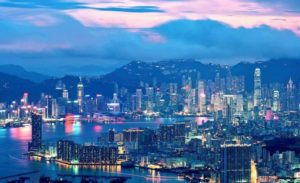 The summit will also have 30 of the leading companies and startups that are progressing the innovation and use of blockchain exhibiting their solutions. You will get a chance to interact with the exhibitors and learn how their solutions are improving the blockchain industry. There will also be hosted networking sessions where the attendees will connect and have in-depth discussions about blockchain the opportunities it has in store for the current industries.
According to the official program, the will be 55 sessions where 80 speakers will present their case studies and finding on how to integrate blockchain technologies in the current industries for better service delivery. The summit will also focus on four themes namely, government, investor, enterprise and developer.