Gamers Get More Attention with DreamTeam ICO
The human race has always been competitive. This is why our main goal has always been to become better, faster, and stronger. These days you will see that it has become all about being the #1 on a gaming server! With almost every household having someone who is into gaming, it is easy to see how it has become the largest entertainment market around the globe. Of course, this means that esports are up there too.
Within 5 years the amount of people in the esports audience is supposed to reach around 1Bn, and this will cause it to be just one step away from being the #1 sport of the future. This means that it is up to the players to make sure that this happens. How are players supposed to ensure the future of esports? DreamTeam is an all-in-one platform that will be giving gamers, sponsors, teams, advertisers, and tournaments access to each other as well as mutual economic transactions all in one world-wide esports ecosystem. Of course, this will help in unlocking a $50Bn economy within a few short years.
Creating a One-of-a-Kind Platform
The DreamTeam platform is known for being the first infrastructure platform and payment gateway for those into esports as well as gaming around world. By using this platform everyone will have access to many tools that will help with sponsorships & media right sales, team management, monetization choices with the DreamTeam token, and prize money payouts.
This platform is the perfect solution for those that have needs relating to esports. It will give players and teams access to recruitment and management tools that will really help in getting things going. Newbies and professionals are going to be able to start up accounts for players that have rankings that are already taken directly out of their games. They will be able to find teammates within a pool of players, talk amongst each other, organize training sessions, as well as being able to prepare for being active in certain events.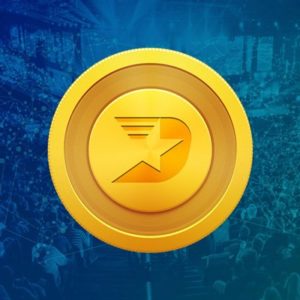 Those that are trying to start a career in esports are going to find the easy and straightforward answers with this platform. Players that are trying to succeed within the esports industry are going to have the chance to find some new teammates, and they will be able to simply find active players who are competitive. This platform will provide everyone with loads of options, including training with coaches that are experienced, finding a personal psychologist to do therapy with, and more.
Advertisers & Sponsors
This platform will also be giving sponsors & advertisers access to teams that have a diverse background (these are able to be small regional, or the larger international ones). All of this will be able to be done with just one click of a button, and it is sure to help the sponsors & advertisers that have varying needs.
Final Thoughts
The DreamTeam platform is going to open up doors to a better future for many gamers, sponsors, and advertisers.