Ethereum Solutions- Let's Improve the Coin! According to data released on the Coin Telegram, Ethereum is the second biggest digital asset. Recently, the coin has...
Founder of Bitcoin.com and blockchain.info, Roger Ver, one of the world's leading cryptocurrency supporters, will deliver an exclusive report at the largest Blockchain Life...
OPP Open WIFI is developing a blockchain solution that will bring together over 25 million individuals who will provide data for other people to...
CoTrader is a project that is expected to disrupt the global investment funds sector using Blockchain technology to ensure the investors have total control...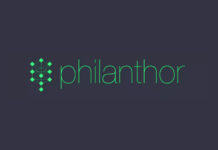 Philanthor is a project that is expected to change philanthropy, as we know it today by making it possible for anyone to become a...
Ask an ordinary person you stop on the streets about the financial markets and 7 out of ten do not know how they work...
Peculium ICO is the first ever cryptocurrency savings platform that merges cryptocurrency markets with the traditional savings economy. Peculium manages this via artificial intelligence,...
As the name suggests, Cryptassist is a blockchain solution that allows users to have access to four basic services. These are; crypto exchange, e-commerce,...
Further Network is a project that promises to disrupt the travel and tourism industry by using blockchain and a Cryptocurrency called Aton. Consequently, the...
About Cyber Capital Invest Cyber Capital Invest is a project that is expected to boost Cryptocurrency trade by assisting people interested in investing in the...
AMON is an every-day multi-currency Crypto debit card that is designed for every user. The card uses artificial intelligence to assist users in their...
Traditionally, players exclusively used hard cash to gamble in casinos. With the growth of the cryptocurrency market, there was a need to accommodate players...