Investors of the Auto Coin can now purchase cars. To do this, they have to be users of the Auto blockchain that is dedicated...
The world is head over heels about cryptocurrencies trading, but few people know how to go about coin exchanges. Not only is it shroud...
Paymon isn't reinventing the wheel, it's trying to improve it Every once in a while, a new technology appears. When this happens, people will either...
Games Based On Blockchain Technology And Decentralized Gaming Ecosystem Tedchain is a Blockchain solution that is aiming to host a variety of gaming applications. It...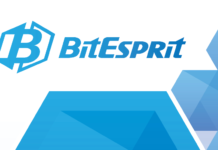 The cryptocurrency world is always adjusting to changes in the market to ensure that all investors get a return on their investment. BitEsprit is...
About Knox Project And INSCOIN The KNOX project that is said to be the first insurance company to use Blockchain technology to digitize the real...
Maestro is a blockchain technology problem that aims at improving the digital music industry by eliminating barriers that have previously hindered artists from getting...
Soundeon is a blockchain that offers a decentralized music platform where musicians can interact with their fan base. Abstract The music streaming revenue grew by 60.4%...
12PearlPay is a blockchain solution that aims to connect banks and payment institutions. The targeted industries are mainly small banks, Micro, Small and Medium...
Taqanu, a Hungarian-based movement is developing a blockchain platform to enable refugees to construct their lives by storing records of their past. This is...