Peer Mountain reminds me a lot of Gimmer in its business model and presentation. It was a gorgeous website with all of the information you need to know right in your face, including the white paper with their easy-to-read road map. Their main focus as an ICO seems to be keeping your identity and your assets safe, with a complex series of locks and keys that only the user has control over.
DETAILS: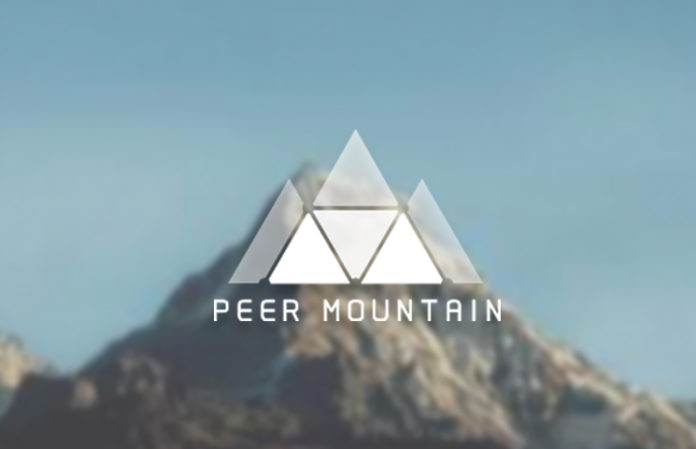 Token: PMT
Price: 1,500 PMT = 1 ETH
Bonus: Not available
Platform: Ethereum
Accepting: ETH
Country: British Virgin Islands
The website has no way to access your information, let alone share it, as everything is encrypted and stored away safely Despite this, it's still comparable with Ethereum and several other integration options. They utilize a P2P(Peer to Peer) system to allow users to buy and trade amongst themselves easily and safely with that earlier mentioned series of locks and keys. With patent-pending technology, the site can also store your personal information for safe keeping effortlessly. They protect you online, on your mobile device, and anywhere else that you buy and trade.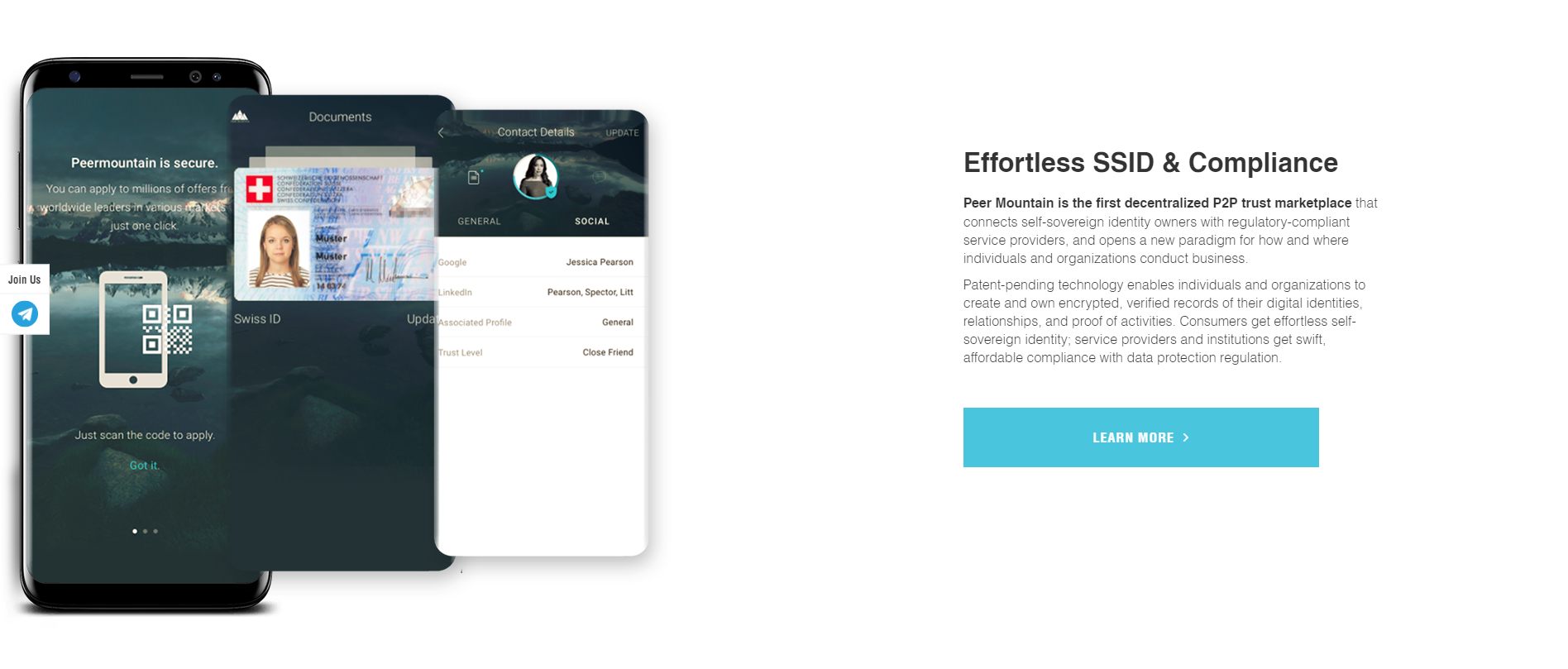 My problem with this seems to be that it's all they talk about.
A whole read through their white paper shows that they do have a currency, the PMT (Peer Mountain Token), used as a utility token to "measure the value of trustworthiness within the Peer Mountain ecosystem." (Cited here – https://www.peermountain.com/peermountain-whitepaper.pdf. Despite that, the white paper nor the website go into much more detail than the fact that their currency exists. I know nothing about it, I know nothing of its value or what it's for, and I've been over both pages multiple times. I feel like I haven't learned a thing,
PEER MOUNTAIN TEAM
I've just had the same facts thrown at my face over and over. We are secure. We are the most secure. You are safe. Your information is safe. After a certain point, the consumer gets it, and wants to hear about what else you have. Infinite free samples of cheese get tiring when you went to the store for milk. They do have a pre-order bonus, similar to Gimmer's model, but I know so little about their currency that it's hard to recommend it.
With a few tweaks here and there to the verbiage and the white page, Peer Mountain could've been a contender for my favorite ICO. The website is beautifully design and knows what the consumer wants, it just doesn't give it all to them and leaves them with more questions than answers. It pains me to say 2/5 for this one, because I can see the potential it could've had if things were a little more clear and out in the open. It comes from a team of multiple IT and financial backgrounds, so I would imagine the page would overflow with numbers and statistics, but it just doesn't. It doesn't deliver everywhere it needs to and that leads to its score. Fix these issues, and I could see the site easily climbing to a 4/5, but we'll just see. Peer Mountain Whitepaper