Zeepin is a company that is not only very searchable, but one that relies on crowdfunding, talent recruitment, and blockchains. It has an entire client base of 43,00 followers on Twitter and growing daily. Within the Zeepin platform, "each organisation or individual will have a reliable digital identity and be able to convert innovative or creative resources into digital assets, which are secure and may be shared on Zeepin Chain," (Cited here – https://www.icodata.io/coin/Zeepin).
DETAILS: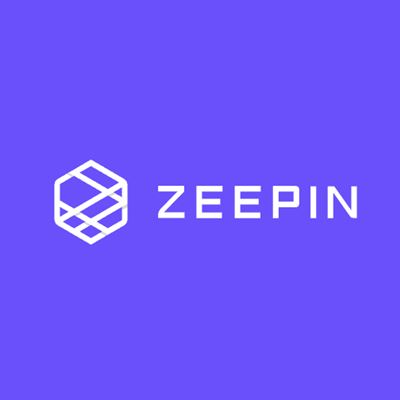 Token: NEO BLOCKCHAIN
Price:1 ZPT = 0.13 USD (0.00013 ETH)
Bonus: UP TO 30% IN FIRST DAY (MIN 5 NEO)
Accepting: ETH, BTC, NEO
Most interesting to me are the creation of DAPPS, and how the community can create their own to contribute toward Zeepin as a whole that anyone could have access to, vis a stores similar to the iTunes store. Their own currency, the ZPT (Zeepin Token), is the infrastructure of the community that can only be used on the Zeepin platform in exchange for products and services, something I haven't seen so far in an ICO. Most seem to try to integrate as many ICOs as possible just to get theirs out there and circulating, but Zeepin believes its crowd funding and community driven model will be enough to keep it afloat.
Interestingly enough, they claim that they have no competitors in this space.
"There are no direct competitors building a blockchain specifically designed for the creative industry that we know of." (Cited here – https://www.icodata.io/coin/Zeepin). I find this statement to be personally hilarious as I sit here learning of their competitors, BTCx(for its access to Bitcoin) and Gimmer just to name drop some of the better ICOs around. Crowd funding, unfortunately, is not enough to make you stand out in the market.
ZEEPIN TEAM
Most businesses that practice this model fizzle out within the first few months after launch, which I would hate to see happen to Zeepin, as it has a very interesting model of an internal market. I just can't help but feel that the internal market is going to hurt them more than help them, why would people put their money into a currency they can only use in one place, when they could just buy the thing they want? It's too early to tell, but I could see the flag sway both ways.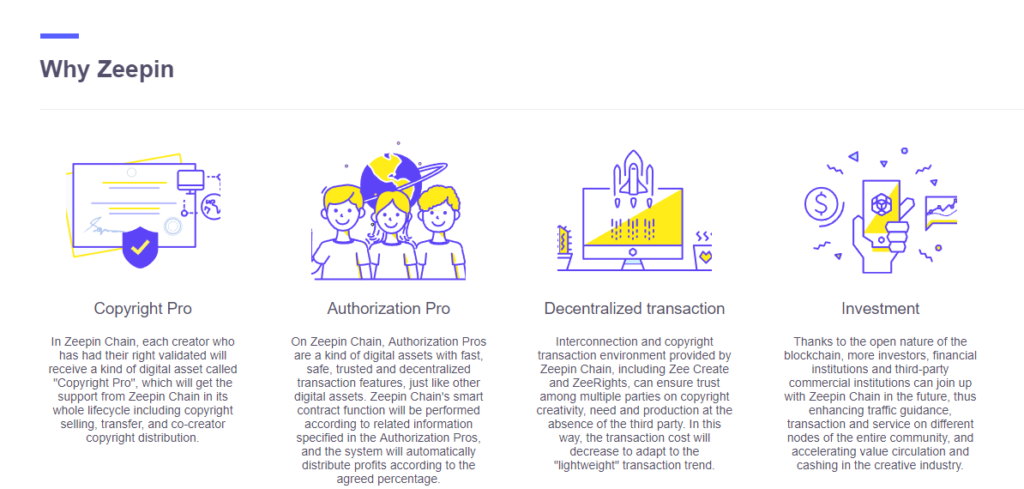 Zeepin is so hard to judge at the moment because it feels incomplete, like it's missing just a few features to be something great. I think a 3/5 is fair in its current state, with room to increase or decrease based on future evaluation. What it does do is unique enough that I think people will be interested, but not unique enough that Zeepin becomes an exclusivity and the end-all ICO of the world. People will give it a shot; many people are already signed up and ready to go, but I can't help but feel the unease of an early company. The exchange rate on their internal store has to be pretty good for the money to be worth investing, but then where do the profits come from? Just too many questions. Vist Zeepin WhitePaper