The Future Of Crypto Investments
The Blockchain Concept
BitBose is proffering a platform that will be offering the services of a fully-fledged bank to Cryptocurrency holders. The clients will benefit from key services such as depositing of funds, loans requests and processing, and a dedicated Bitbose exchange.
The core denomination of value will be the BitBose token but with the liquid aspects that the conventional bank offers money holders.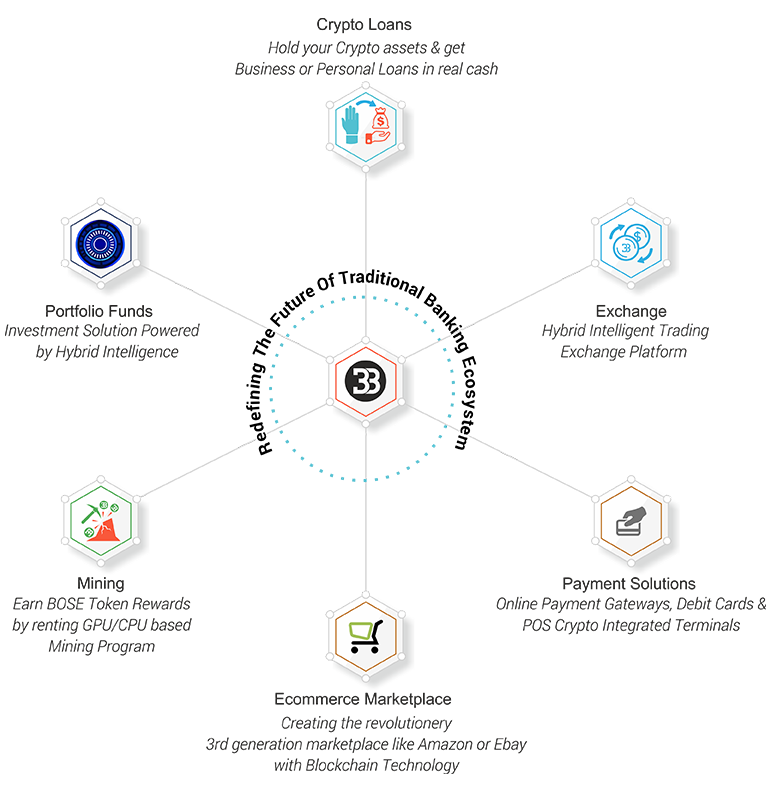 Token
Token: BOSE
Total Supply of Tokens: 300,000,000
Token type: ERC20
Purchase methods accepted: BTC and ETH
Private Presale Dates: 4th March – 31st May (Completed)
Private Presale Partners: Strategic Partners
Private Presale Minimum Contribution: 1000 BOSE
Presale Dates: 1st June – 15th July
Presale Participants: Accredited Investors
Presale Minimum Contribution: 1000 BOSE
Token Sale Dates: 16th July – 30th November
Token Price: 1 BOSE=$0.25
Minimum Contribution: 100 BOSE
Soft cap: $5 million
Hard cap: $ 45 million
Whitelist: Yes
Website | Whitepaper | Telegram | Facebook | Twitter | Bitcointalk Profile
Overview Of The Challenge
The conventional banking industries are beleaguered by massive challenges that inconvenience clients and investors. Firstly, it's the centralization aspect. Operating on a centralized model, banks can be easily controlled by governments through directives from Central Banks or the National Reserve Banks. This aspect has partially led to the emergence of Cryptocurrencies that although they are decentralized, they lack legitimacy to a great extent and most banks cannot serve Cryptocurrency holders.
Secondly, traditional banks have bureaucratic global operations that are mainly inappropriate for emergency needs. This problem is also worsened when Cryptocurrencies are brought into perspective, as liquidity of Cryptocurrencies is often not guaranteed in regard to fiat money. When the solution is available the process of converting the currencies is often not instantaneous or very expensive.
Thirdly, conventional banking systems are prone to collapse due to the cooking of books to misrepresent facts and defraud investors. This practice puts wealth at risk, as there is always an imminent collapse in the offing.
Lastly, Blockchain wallets that proffer exchange opportunities for Cryptocurrencies are grappling with the threat of security breach as hackers become more daring and sophisticated. A Blockchain bank can offer a safe platform for Cryptocurrency keeping as investors anticipate price surging.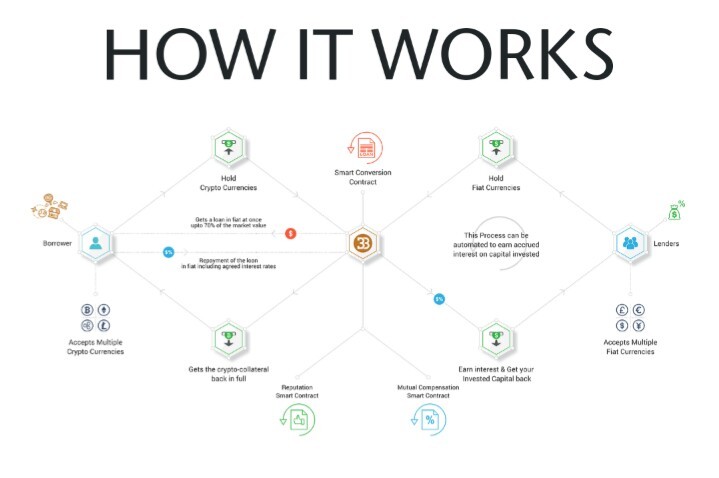 The BitBose Smart Model
BitBose will entail a feature dubbed as Spike. This aspect will be vital for enhancing and facilitating artificial technology for portfolio management. This portfolio is the bedrock of crypto/fiat crypto exchanges, crypto deposits, crypto loans application and disbursement, and the smart contract makeup.
Spike is therefore expected to boost customer experience by improving the on-platform experience for users.
With the Spike feature, depositing, payments, and any other crypto financial need are guaranteed under efficient conditions.
Another smart feature is the Al Bot. It is essential for issuing loans and acts as a virtual loan officer. The Al Bot works by analyzing the deposited and saved crypto tokens against the loan requested and the KYC information before verifying the transaction and depositing the BOSE coins. However, before, embarking on lending operations, the BitBose will have to be accredited by the Bank of England (process underway).
Benefits of Using BitBose Services
• Investors may benefit from price surge of the token.
• Investors will be able to acquire crypto loans.
• The services will be global.
• There will be the complete privacy of account holders and tokens held.
Conclusion
BitBose is at the forefront of offering fully-fledged banking solutions to Cryptocurrency holders. The Blockchain will be proffering a decentralized platform for depositing, lending, and exchanging digital cash.