AirP2P is bringing forth the future by bringing blockchain and the latest in cloud technology. With this combination, anyone can run a high spec application directly from any computer without any hitches. The platform AirP2P is developing gives everyone equal access to high-end computers as long as they have a high-speed internet connection.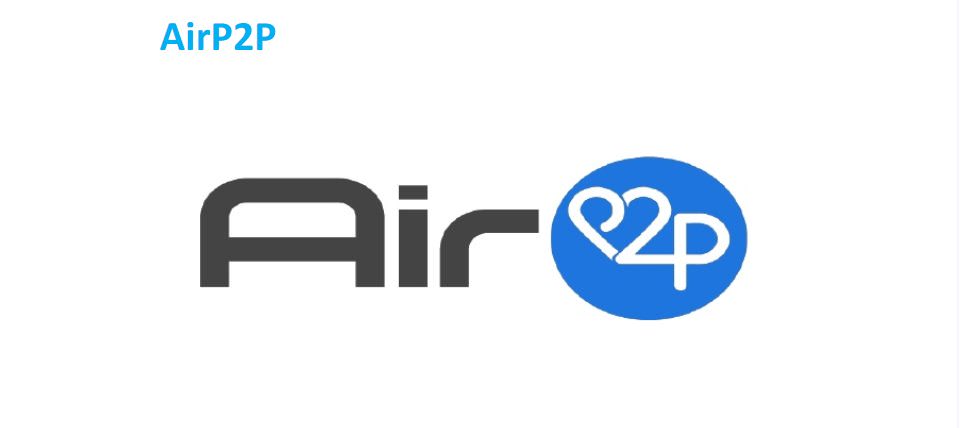 The main problem this platform seeks to solve is the issue of people who want to access high-end computers but they cannot afford it. AirP2P seeks to grant people access to virtual PCs while using their low end PCs, tablet, or smartphone.
AirP2P Token Features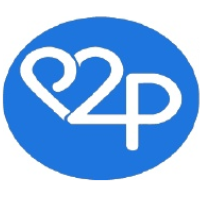 Token name: P2P Token
Token type: ERC
Total ICO supply: 33,000,000,000 P2P
Tokens available for sale: 3,960,000,000 P2P
Price: 1 ETH = 825,000 P2
Pre-ICO period: May 18 – June 3, 2018 at 30% bonus
Pre-sale period: June 3 – July 3, 2018 at 20% bonus
ICO sale period: August 3 – September 15, 2018
Hard cap: 22,900 ETH
Accepted cryptocurrencies: ETH
Token Allocation
All ICOs depend on a token distribution strategy in order to reach their soft and hard cap goals, as well as to reward their community, the team, advisors, and the founders among others. Below is how AirP2P has distributed the 33-billion tokens mined.
Main ICO period – 38%
Mintable – 20%
Company – 22%
Token pre-sale – 12%
Project team – 5%
Bounty program – 2%
Airdrop – 1%
Any remaining tokens from this allocation will be burnt, so get your contributions as early and enjoy the bonuses. You can earn P2P tokens by leasing out your high-end computer in the market place to be used as a virtual PC.
Funds Allocation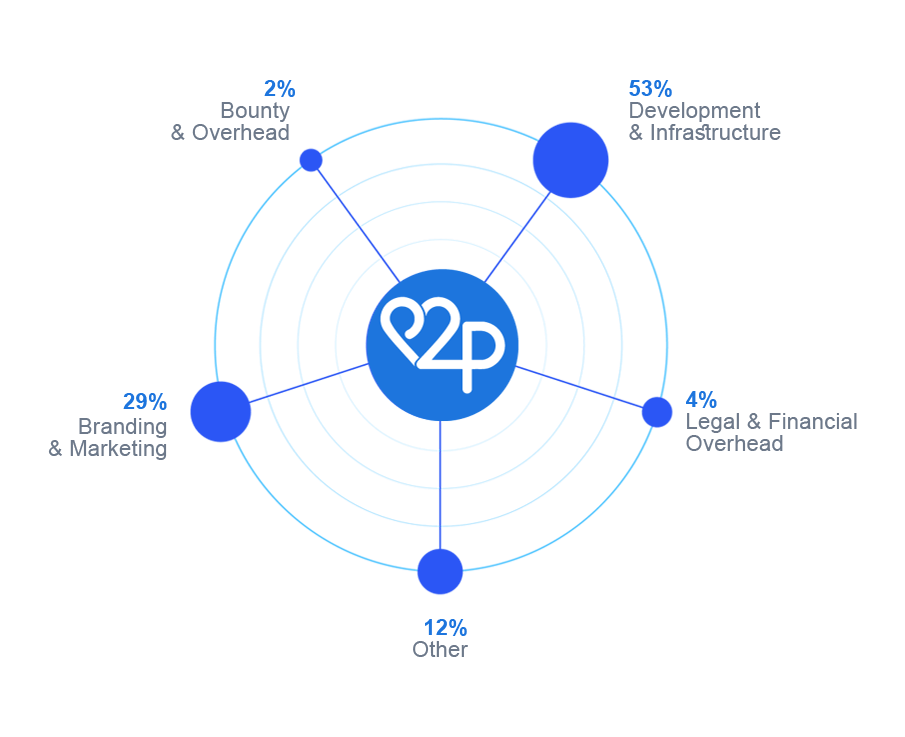 53% – Development and infrastructure
29% – Branding and marketing
4% – legal and financial overhead
2% – Bounty and overhead
12% – other
The Team
The team behind AirP2P is made up of experts in the eSports industry versed in crypto asset management, finance, technology, as well as marketing and strategy. Sigurður Benediktsson and Kristin Spence are the cofounders on the company as well as CEO and CTO respectively. Daníel Óskarsson is the CIO and the other member of the core team. The rest of the team and the advisors however remain anonymous. They have a partnership with Destination Iceland, ICO Holder, and Smith Crown to ensure the success of their ICO and to achieve the milestones outlined in their road map.
Final Remarks
High-performance computers remain unaffordable to the largest part of the population and this means that most people will be left behind. With the aim to provide access to high-end virtual PCs, AirP2P has undertaken a noble course. Read more on their whitepaper to get a glimpse of the problem and their intended solution. To participate in the token sale, sign up on the official website where you can also see how far the sale has gone. You can also interact with other contributors by joining the conversation on Twitter and on Telegram.
Username: Best ICO for you Bitcointalk