Initial coin offerings are on the rise and while many of the companies are of good will, the number of ICO frauds is on the rise as well. One of the most famous scam is a Floyd Mayweather endorsed ICO where the company went bust after raising $32 million. However, one company is seeking to eliminate the risks associated with ICOs using legit smart contracts.

Block Broker wants to protect ICO investors and they have created a blockchain-backed platform that will offer access to the best live and upcoming ICOs in the market. The platform will be decentralized and the Block Broker platform will provide a safe ecosystem for financing blockchain enterprises. The company is already working with some of the best blockchain professionals who are responsible for picking legitimate and most profitable ICOs for investor. For this reason, they are offering tokens to fund their operations.
Block Broker Token Features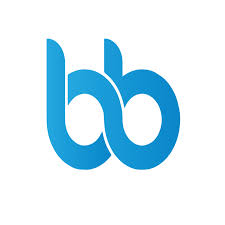 Token name: BKBK
Token type: ERC20
Payout: BKBK tokens will be sent to your ETH wallet
Total supply: 750,000,000 BKBK
ICO supply: 150,000,000 BKBK
Pre-ICO price: 1 BKBK = $0.03
ICO Price: 1 BKBK = $0.06
BONUS sale: 50%
Pre-sale period: May 11 – May 24,2018
ICO sale period: June 8 – July 13, 2018
Soft cap: $300,000
Hard cap: $5,000,000
Accepted cryptocurrencies: ETH, BTC, fiat
Block Broker ICO Bonus Rounds
Investors who wish to buy into the Block Broker ICO will benefit from a range of bonuses spread into 6 rounds as follows
| | |
| --- | --- |
| June 8, 2018 | +30% |
| June 15, 2018 | +25% |
| June 22, 2018 | +20% |
| June 29, 2018 | +15% |
| July 6, 2018 | +10% |
| July 13, 2018 | +5% |
Token and Funds Allocation
The success of an ICO fundraising venture largely depends on the token distribution strategy. This is how Block Broker has distributed its tokens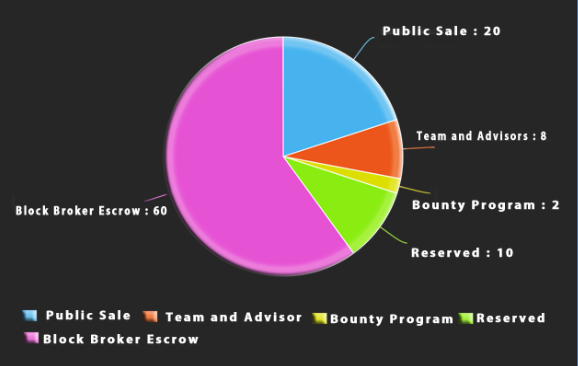 60% – Block Broker Escrow
20% – crowd sale
10% – reserve
8% – team and advisors
2% – bounty program
The remaining tokens after the close of the ICO period will be burned. If they meet the soft cap or the hard cap, this is how they will distribute the funds
Marketing – 30%
Research and development – 20%
Expansion – 20%
Reserve – 10%
Physical offices – 10%
General administration – 10%
Once the crowd sale period is over, all investors will receive the tokens in their wallets in a maximum of 2 weeks, after which the BKBK tokens will begin trading on various cryptocurrency exchanges.
The Team
The Block Broker team has 42 years of blockchain technology experience and 15successful ICO campaigns between them. John Jacobs the CEO and founder, and leads a team made up of a CTO, 3 marketing experts, a campaign manager, an international relations expert, an administrative manager, and two community managers. A nine-member advisory board backs the team, and they have provided links to their LinkedIn profiles.
Closing Remarks
The blockchain and cryptocurrency market is largely unregulated and this means that no entities exist that can mediate disputes. The way out is to use Block Broker whenever you want to invest in an ICO. By helping the company get a wider reach on the market, you will be safeguarding not only yourself, but also other ICO investors. Read more on the company on their official website and the white paper. In the mean tome you can keep up with the Block Broker ICO and operations by joining the conversation on Twitter and Telegram.