The latest and probably the most intriguing reality-based game is Worldopoly. The mobile game implements DAG, augmented reality, and blockchain technology into a world building simulation. Despite the fact that Blockchain has been around for decades, it has gone ignored by many developers. The large gaming companies have imposed a monopoly, and it is curtailing the development of the industry. Their financial might ensures that they manipulate the industry. The mobile games industry is also dependent on the type of phone a player uses, either Android or iOS.
The current spotlight shone on cryptocurrencies especially Bitcoin and Ethereum has triggered a chain reaction where blockchain technology is now being applied in virtually various sectors. Worldopoly is among the first games to incorporate blockchain, DAG, and augmented reality. Their timing is near perfect because the platform comes at a time when Google and Apple are actively promoting augmented reality. They are offering a token sale in order to further game development, build the Worldopoly economic system, as well as fund their marketing campaign.
Worldopoly Token Features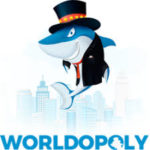 Token name: Worldopoly Token (WPT)
Token type: ERC20
Payout: WPT tokens will be sent to your ETH wallet
Total supply: 200,000,000 WPT
ICO token supply: 150,000,000 WPT
Minimum investment:01 ETH
Private sale period: February 26 – April 22, 2018, 30 million WPT at 25% bonus
Presale period: April 23 – May 22, 2018,
ICO sale period: May 25 – June 21, 2018,
Hard cap: $18,000,000
Accepted cryptocurrencies: ETH, BTC, USD, EUR
Token Allocation
Worldopoly will use the following token allocation strategy with 150 million WPT available for the token sale in order to achieve their hard cap of $18 million.
75% – ICO
15% – Team and Founders
5% – Marketing and bonuses
5% – Reserve fund
Should the ICO fail to attain the intended goals, any remaining WPT will be frozen temporarily to eliminate their influence on the current token exchange rate.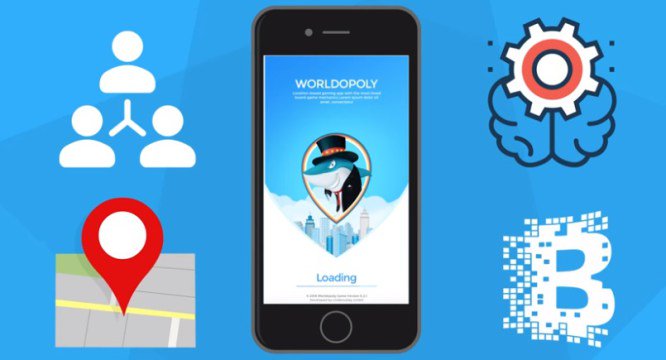 Funds Distribution
The distribution of funds will follow the following criteria
Marketing and promotion – 40%
IT Development – 30%
Acquisitions and Partnerships – 15%
Administrative and operating expenses – 10%
Legal expenses – 5%
The Team
Worldopoly has an expert team comprised of 25 specialists in different disciplines. Sebastian Schneider is the CEO and his team includes a chief operation director, a CTO, a COO, a public relations officer, a partnership director, a creative director, a senior full stack developer, a senior front-end developer, two business development executives, a computer vision and deep learning Engineer, an influencer-marketing manager. The team is backed by a 15-member board of advisers with competences that will come in handy to steering Worldopoly.
Final Remarks
The mobile gaming industry is quite expansive, it holds much promise of growth, and Worldopoly has placed itself as a revolutionary force, which will change the industry. You can read more about their business model and platform on the whitepaper and ANN. Participation in all matters ICO is on their website until their exchange platform takes shape. Better yet, follow the conversation on Twitter, Facebook, Instagram, and Telegram
Username: Best ICO for you Bitcointalk