Swissborg is an ICO starting back in December that raised over ten-million dollars in its first twelve hours, and their CHBC tokens, their currency of choice, starts off at ten cents per token. They advertise a meritocracy, where the owner of the CHBC receives another kind of currency as they hang on to their tokens, giving the holder the ability to participate in a referendum as well as get rewarded. Swissborg was designed for those who seem to already know what they're doing, but need the extra help to stay afloat in the market.
DETAILS: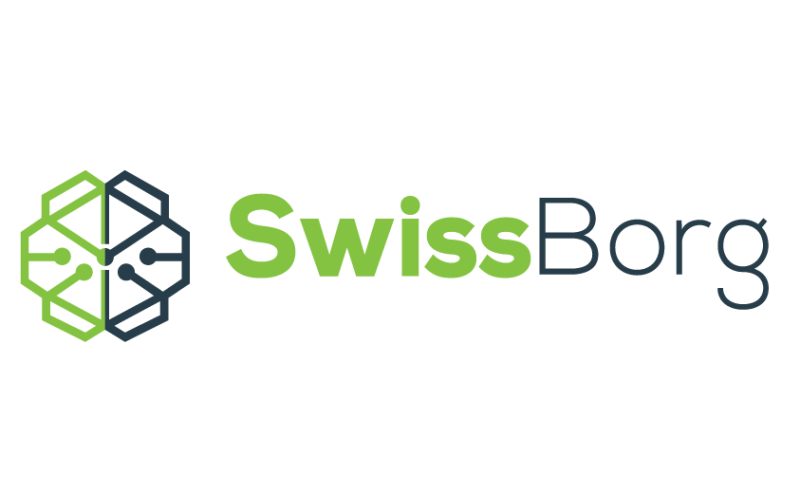 Token: CHSB
Price: 1 CHSB = 0.10 USD
Bonus: Available
Platform: Ethereum
Accepting: BTC, ETH, LTC, XRP, BCH, CHF, USD, EUR
Country: Switzerland
They use an AI Smart Mandate that takes your practices and your choices into account, and gives you the best possible and most accurate estimate on what your next move should be. Unfortunately, this technology can be a little intimidating for some, and newcomers might turn their nose at the overload of information.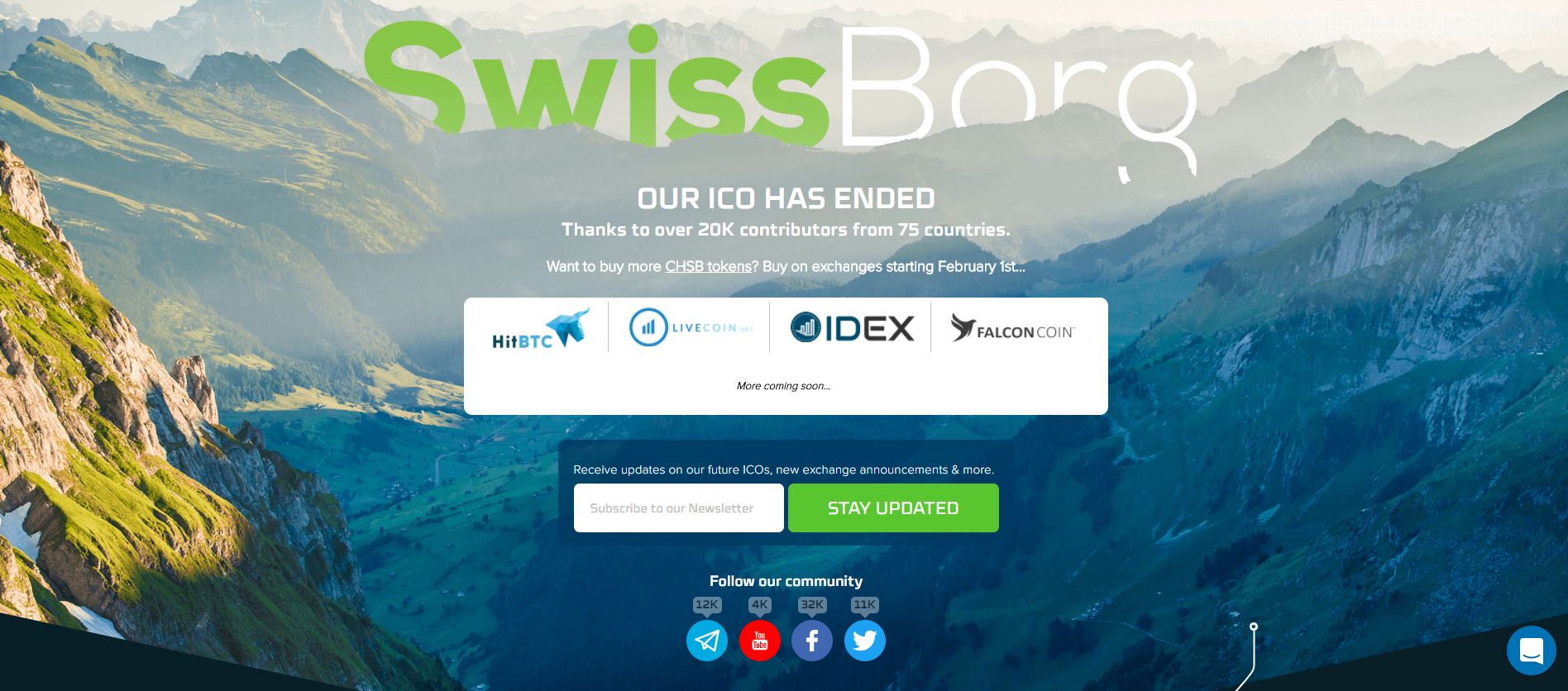 Swissborg earns their money through revenue earned through the Smart Mandate, as well as giving you the option to trade in your Bitcoin and etc. for tokens.
They are a regulated ICO , giving them a huge step up over their competitors, even Bitcoin, who don't regulate any of their activity. Many investors have expressed interest in the finished product, especially with a team of thirty-five years of entrepreneurship behind it. They also offer the ability for you, the community, to vote on important decisions using their Mandate Tokens, bringing the community into a more direct role in the company. Studies have shown that the swarm mindset result in higher profit margins; the customers know what they want and they want to be able to have a say. Using this technology and this theory, Swissborg hopes to use it as its special ingredient for success.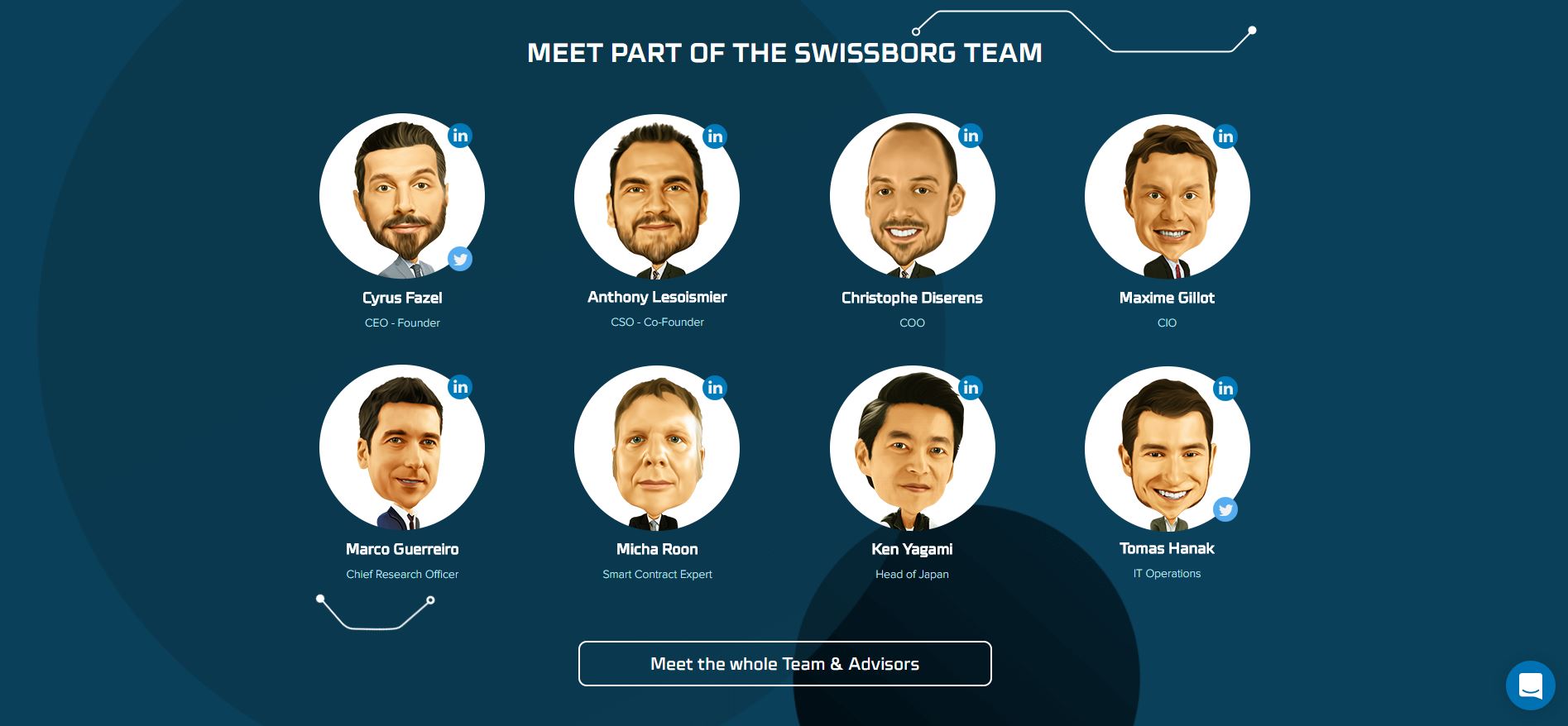 SWISSBORG TEAM
My initial problem with Swissborg are the promises that it makes. It says a lot of positive things, and if you glance at their white page (found here: https://swissborg.com/files/swissborg-technical-whitepaper.pdf) they make a lot of promises with not a lot to back them up. There's a lot of "here's what we're going to do" and not a lot of "hows", leaving me as a consumer with many questions and a feeling of unease if I were to do business with them. Projections look good for the company, and many analysts have high hopes for the company, but only for those with deep pockets with money already inside of them.
Overall, if you're someone with a little bit of experience, a little bit of money, and a little bit of trust, I would give Swissborg a try. But with over thirteen-hundred difference kinds of cryptocurrencies, a company has to do a lot to stand out, and for me personally, Swissborg didn't quite do that for me. I think a 4/5 is fair, assuming the promises listed on their white page is accurate. If they fall back on their promises, that score drops down to about a low 3/4 instead. Visit Whitepaper