The adult entertainment industry generates millions of dollars per month and this is one of the main reasons it is considered the largest and most lucrative business in the modern world. Cryptocurrency is set to redefine the industry with the introduction of currencies that are set to change the entire landscape and ensure that all parties involved get a fair share of the pie.
redBux, a digital currency that was recently introduced into the market is keen on making this goal a reality. Some of the renowned and largest companies in the industry are expected to incorporate it into their system with more than six different points that customers can use to make payment for their preferred subscription. Examples of companies that are expected to join the ecosystem are IWantEmpire and Wicked Pictures.
redBux Token Features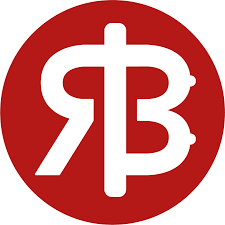 Token: redBux
Price: 1 redBux = 0.01EUR
Bonus: Available
Platform:Ethereum
Accepting: ETR, EUR, USD
Hard Cap: 200,000,000 Euros
Country: Germany
Restricted Areas: China,USA
How Exactly Does redBux Work?
Technology continues to redefine the world and it is no secret that the adult industry is keen on making sure that it also profits from it. redBux token is engineered to work as an engine booster that will help the industry to scale up at a speed that we never though would be achieved a couple of years ago. It will have tremendous positive impact on development of responsive VR (Virtual Reality) ever experienced in the adult industry. The pinnacle of it is the vrXcity photo realistic environment that it will create to support the creation of the VR experience.
 Unlike other similar platforms, this one will be fully user interactive with the application of ultra-realistic features that will make every move real. Users will be able to come up with their own adult content on the platform easily and without breaking a sweat as well as develop 3D versions of any of their favorite pornstars who will be added to the ecosystem.
The platform is also set to go an extra mile to work with artificial intelligence and VR technology to ensure that each scene is exceptional and in line with what the audience is looking for. The prominent names in the industry will be allowed to run on the system but they will have to make use of the redBux tokens. There will also be other marketplace that they will be able to use and redBux token will be the primary and only form of payment.
One of the companies, IWantEmpire has revealed that they intend to transition their entire service packages to vrXcity and make use of redBux tokens as the only form of payment especially for the webcam channels.

When is the expected date for redBux ICO?
According to press statement and information on redBux official website, the pre-sale for these tokens will commence on 22rd March 2018. One of the notable difference between this and other ICOs we have experienced is that only users who are whitelisted will be able to take part in this pre-sale and they will each get a generous 35% bonus for signing up early.
It is also important to take note of the fact that the token are designed on an ERC20 utility token that is expertly designed to ensure payment in the ecosystem. Reports also indicate that vrXcity will have more than six thousand points of payment that users can take advantage of to pay to use the various adult websites.
The Team
The CEO of the company that has developed this currency is Tobias Platte and is currently the head of operations as well as the team leader of a dozen of experts and advisors. Judging from the hype and results that the company has received so far, this cryptocurrency company is already positioned for success.
Final Thoughts About redBux
If you are looking for a solid investment in an industry that has already proven to be profitable, redBux is a perfect choice for you. We hope that the team will continue to work and improve on the platform and processes to guaranteed long-term profits and growth to all the parties involved. For more details here is whitepaper or click here to visit redBux official website or Twitter page
Username: Best ICO for you Bitcointalk