Most people today would not imagine a world without the cloud. The cloud has dramatically transformed the world in every capacity imaginable. The growing demand for cloud services has expanded the market size to offer sophisticated cloud computing and storage services. Currently, the cloud is the forte of the four big technology companies, Google Cloud, Microsoft, AWS, and IBM. With the emergence of artificial intelligence (AI) and big data, storage and processing demands will bring a new era to the cloud and more players. This is the opportunity IAGON, a Norway based company, is seeking to exploit and make the cloud accessible to as many people as possible at reasonable prices.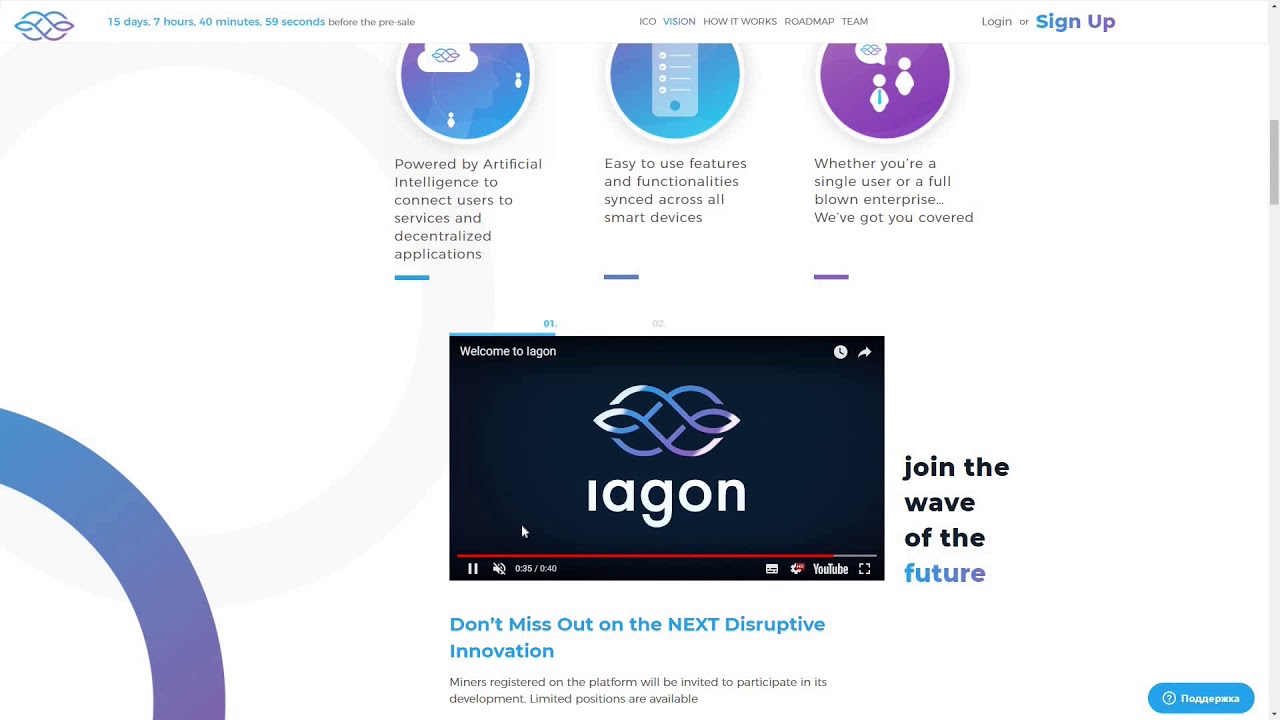 Decentralizing Cloud Services
IAGON is entering the market with an encrypted and fully secure platform based on blockchain, AI, and cryptographic technologies. They are issuing tokens to fund their operations and should they be successful, more people will have access to the cloud at a fraction of the prices today. The big players are losing trust with cloud users since they use centralized systems however, with their technology, IAGON will decentralize the systems and improve access to individuals and companies.
IAGON Token Features
Token name: IAG
Payout: IAG Tokens will be sent to your ETH Wallet
Total Supply: 1,000,000,000 Tokens available
Pre-ICO price: 1 IAG = $0.06
ICO Price: 1 IAG = $0.12
Maximum Purchase: No limit
Pre-Sale: April 2, 2018 to April 30, 2018
Sale: May 10, 2018 12 pm WST
Accepted Cryptocurrencies: BTC ETH, Fiat
Soft Cap: $30,000,000
Hard Cap: $77,000,000
The presale is will be conducted exclusively on Dragonchain. At the period investor have the option of getting 20% of the tokens priced at
$0.06 per token for 25 million tokens and it is for users with DSS 5,000,00+
$0.07 FOR 50 million tokens for users with DSS 1,000,000+
$0.08 for 50 million tokens for users with DSS 500,000+
$0.09 for 75 million tokens for users with DSS 1+
Token Distribution
All ICOs of repute heavily rely on the distribution of the tokens. Distribution of the IAGON tokens will be as follows
20% will be for the presale
50% for the crowd sale
10% will be for the internal teams and directors
10% reserved for the miner's incentives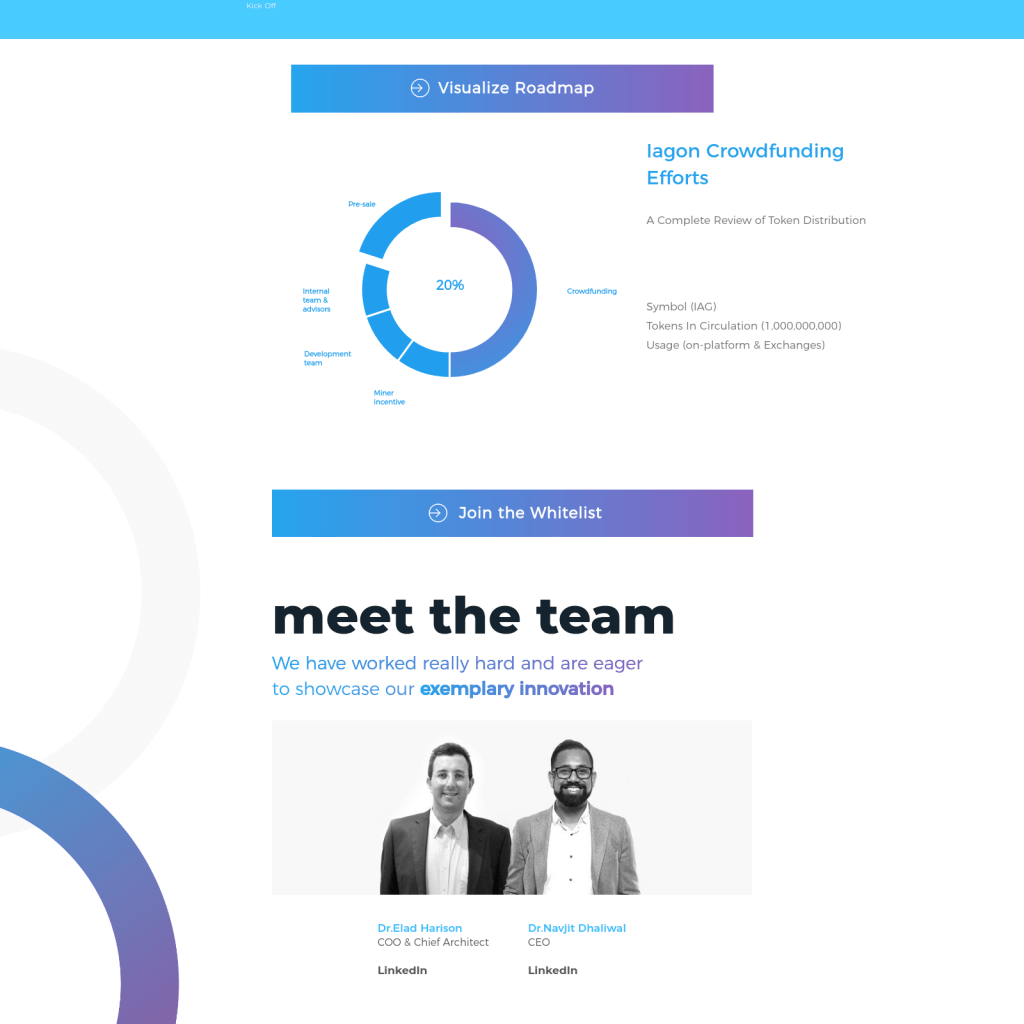 The Team
The IAGON vision is broad and there is a strong behind it to back it up. IAGON has a 15 member team comprised of a campaign manager, three community managers, two project leads, a marketing manager, three full stack developers, a blockchain business analyst, a project manager, a blockchain evangelist, a CTO, Co-founder and COO Dr. Elad Harison, and the founder Dr. Navjit Dhaliwal. There is also an 11-member advisory board versed in various disciplines to steer IAGON towards accomplishing their dream of accessible cloud services.
Conclusion
IAGON aims to decentralize cloud services and make them affordable and accessible to individuals and companies. IAGON uses secure lake technology, and you are sure to get your return on investment. You can also look around on the IAGON official website for a simpler explanation of the ICO than you will find on the white paper and be sure to join the conversation on Twitter.
Username: Best ICO for you Bitcointalk