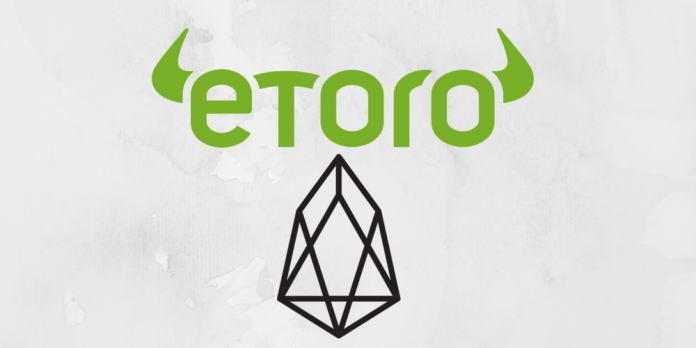 Etoro is the most popular online trading platform in the world today. This crypto platform has more than six million users, and this number is continuously increasing each passing day. Here is a complete guide to the eToro platform;
When was the eToro Platform Launched?
The eToro platform was launched in 2007 as a global online trading platform. From the year 2009 onwards, more exquisite and premium features such as Open Book and Web Trader were added to the eToro platform.
In 2013, eToro launched its mobile app for both Android and Apple. Also in this year, eToro opened up its trading platform to include cryptocurrency trading.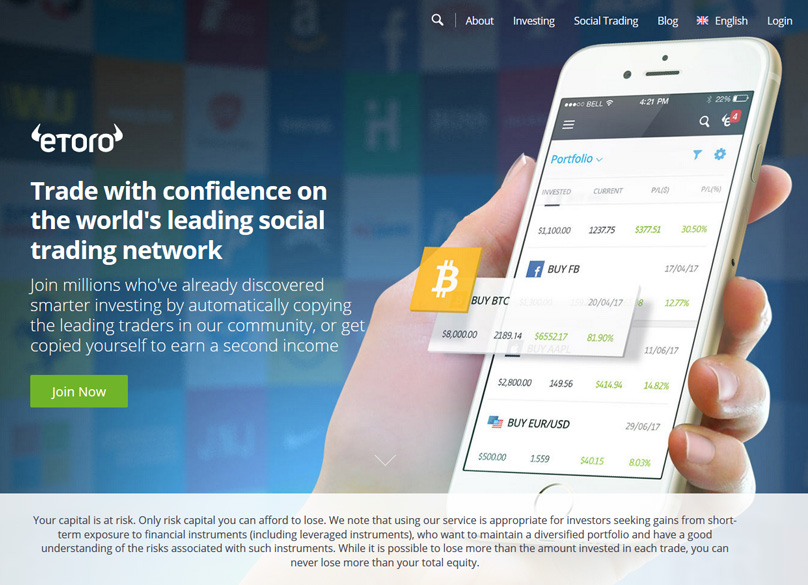 Which Cryptocurrencies Can You Trade with at the eToro Platform?
The eToro platform supports various types of cryptocurrencies. You can start trading at the eToro platform with cryptocurrencies such as Bitcoin, Bitcoin Cash, Ethereum, Ethereum Classic, Ripple, and Litecoin.
What Makes the eToro Platform to Stand Out from other Crypto Trading Platforms?
One key feature that makes the eToro platform to stand out is that it has a large brokers' product catalogue. There are too many investment options at the eToro platform – a factor which attracts many investors to it.
Moreover, the eToro platform has unique features such as Copy Portfolio, virtual-money accounts, and Web Trader. These features enable online crypto trading to be much easier and profitable.
Who can Sign Up to the eToro Platform?
Any adult who is of sound mind from any part of the globe can open an account and utilise the eToro platform. However, some countries have illegalised the use of the eToro platform within their jurisdictions because this platform is non-compliant with their trading regulations. Some of these countries include the United States, Sudan, Canada, Albania, Cuba, Serbia, Turkey, Japan, Syria, North Korea, and Iran.
How Much Will You Pay as Transaction Fees to eToro?
Joining the eToro platform is completely free. The amount you will be charged as transaction fees on the eToro platform will depend on your trade volume, and the current market and liquidity conditions.
Moreover, eToro has a specific list which contains minimum daily break spreads per each cryptocurrency. For example, Bitcoin has a 1.5% minimum daily break spread, and Ethereum has a 2% minimum daily break spread.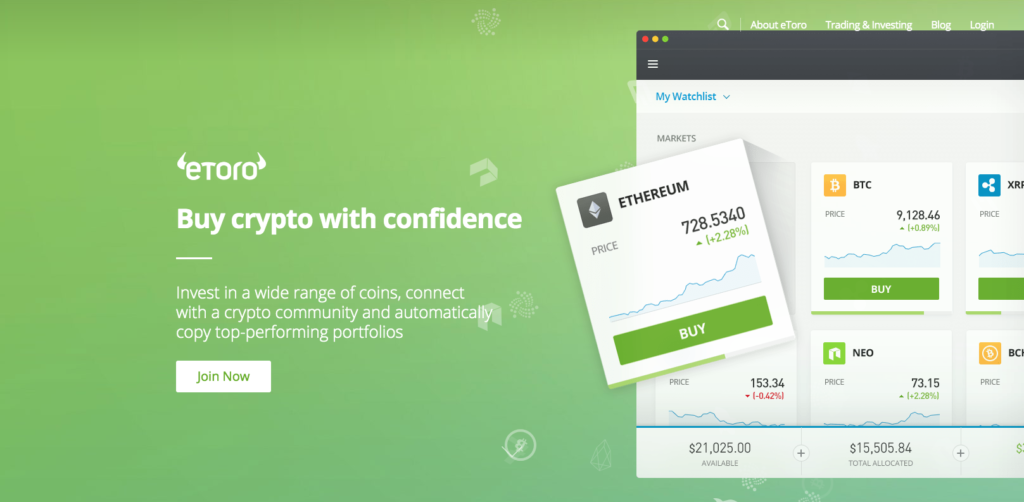 How can you Withdraw and Deposit Money on the eToro Platform?
There are various methods which you can use to deposit money on the eToro platform. For instance, you can decide to deposit funds via bank transfers, wire transfers, MasterCard, PayPal, Visa, and others.
To withdraw funds from the platform, you must fill out a particular form and attach personal credentials to it such as a certified copy of your signature, passport copies, and proof of residential address. Typically, you will receive your money after the withdrawal process via bank transfer, PayPal or, your debit or credit card.
Conclusion
The eToro platform is one of the most secure online trading companies. If you are a crypto investor, you should sign up to the eToro platform and get high returns from your investments.