The Destream Blockchain is a project that aims to provide streamers with a global platform that will maximize their productivity. To achieve this, the blockchain will enable them to diversify on-platform activities and also enable them to accumulate capital for starting up or improving their streaming service provisions. Additionally, the low fees on the blockchain will accommodate many streamers and offer them premium services unthinkable in the conventional streaming industry.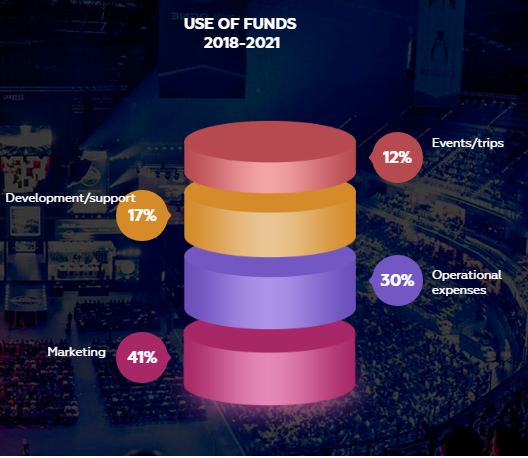 Token
Token Symbol: DST
Total Tokens Produced: 6 Billion DST
Total Tokens for Sale: 3.6 Billion DST
Price: 1 DST=$0.06
Soft Cap: $ 5,500,000
Target: $9,000,000
Hard Cap: $12,000,000
Presale Dates: June 15-July 15 (Closed)
Private Sales: July 15-August 1 (Closed)
Main ICO: August 1-September 30 (Ongoing)
Bonus: Available on ICO.
Website | Whitepaper | Telegram | Facebook | Twitter | Bitcointalk Profile
The Background to the Issue
Streaming is the act of broadcasting any live material on various platforms like YouTube, Facebook, Vimeo, etc. Traditionally, streaming was synonymous with gamers who broadcast their games online. However, this also covers non-gamers such as musicians, athletes, writers, motivational speakers, etc.
From the financial perspective, streaming is a livelihood business for millions of people. Most of these get their earnings from subscription fee arrangements, advertising, product promotions, and donations from an inspired audience.
Most of the platforms lack inbuilt platforms for payment processing. This prompts the streamers to create multiple accounts outside the platform that does not only make the process of income earning difficult but hinder innovations as a huge part of the audience may be inconvenienced in the process of remitting rewards.
The money transfer solutions also have a myriad problem to do with security, lack of transparency, hidden charges, slow processing times, etc. which have the effect of turning away the streaming enthusiasts and potential streamers with huge prospects in the venture.
The Destream Solution
The Destream Blockchain will offer a global ecosystem that will act as a plugin for the streaming platforms. From either end-streamers, businesses looking to advertise through streamers, and fans- the parties will be able to access the plugin, register, interact with each other and transact. There will be an online crypto wallet feature on the Blockchain that will facilitate the transfer of the DST tokens for value as well as exchange against other cryptocurrencies, tokens, and fiat monies.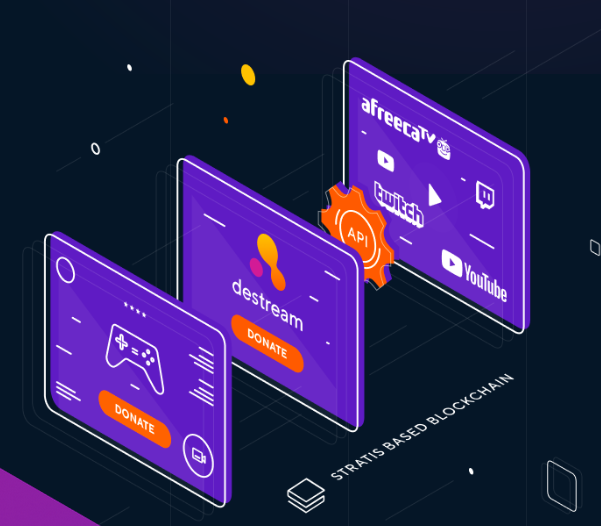 The Project is Projected to Be Successful
The developers believe that they will tap into the market niche as per a research by Jupiter Research Company. The data shows that there are 2.2 people who are active users of streaming services. They collectively generated a sum of $109 billion in 2017. This is expected to surge to $128 by 2020 in the conventional environment.
Destream will disrupt the nation, offer transparent, peer to peer relationship between the streamers, users, and businesses among other benefits. This will increase the revenues for streamers while improving the quality of services in this market.
Other Benefits of Destream:
Smart contract interactions
Low fees for services
A harmonized platform, etc.

Conclusion
Destream ecosystem will proffer to everyone a platform where advertisers, streamers, and streaming enthusiasts can interact and benefit from each other's contribution. The DST will tokenize all the on-platform transactions to simply transfer of value on the blockchain.