U.K. startup Revolut has reported that now reached over three million customers. The fintech platform was founded in 2015 and provides its services online. Users on this platform can enjoy payment and exchange services using Cryptocurrencies and fiat currencies.
Revolut Defies Skepticism
When Nikolay Storonsky, who is also the Revolut CEO founded the fintech startup in 2015, only a few thought it would survive. Miraculously, the company that many banks and investors thought would not survive has surpassed three million customers. The results show that consumers are happy with the products provided by this firm.
Three months ago, the firm launched a new debit card that gives the users access to some of the leading Cryptocurrencies. Users of this product, Revolut Metal will only have to pay a monthly fee of €13.99 (<$16). Those who purchase this product will get an Iban account for euros and a free U.K. current account. The users will also have access to Ripple, Litecoin, Ethereum, Bitcoin Core, and Bitcoin Cash.
The company has said that the cardholders will enjoy fee-free ATM withdrawal to a maximum of €600 (over $670) per month. Furthermore, those who purchase this card will enjoy cash back on all transactions up to 0.1 percent and 1 percent in Europe and outside Europe respectively. The cardholders can use this card wherever MasterCard is available. Perhaps this is the main factor that boosted the growth of this startup.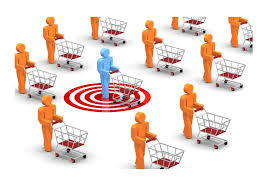 Revolut To Expand To Other Countries
Revolut is only available in selected European countries that include Germany, the U.K., France, Italy, and the Netherlands. The digital bank is also accessible in Switzerland, Spain, Netherlands, Finland, Czech Republic, Croatia, and Belgium among other countries in the continent. The company has identified Australia, the U.S., and Canada as the next countries it will launch. The firm is also planning to enter the Russian Federation.
Revolut entered into a partnership agreement with Qiwi in June. The company is optimistic that dealing with the leading payments provider in Russia will make it easy for them to penetrate the market. Revolut has said that it will rely on the Qiwi's online banking platform to serve customers in the country. It has been confirmed that only private individuals will access the company's financial services initially. They will then install Revolut's banking app and get a Visa card that supports various currencies.
Competition In The Russian Market
In Russia, the holders of Tinkoff Black card enjoy almost similar services like those offered by Revolut, according to the project's founder Oleg Tinkov. The users can open accounts in about 30 fiat currencies where they can then access exchange services at favorable rates. However, unlike Revolut, the Russian firm does not support digital assets according to Bitnovosti, a local news outlet.
While speaking about the Russian market, the Russian-born Storonsky said that they will not abandon their plans to enter new markets. He added that the company is now a serious competitor and large players are now wary of them. He noted that some are already trying to copy their products to catch up.