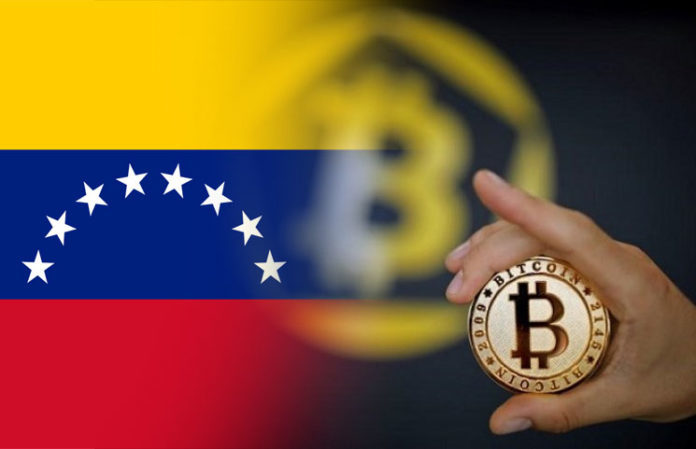 The current political situation in Venezuela is continuing to intensify each and every day. This has had a great impact on the economic situation, as well. But amidst the crisis, a local BTC user has explained how the crypto helped him. Together with his family, they have used the BTC to survive. He had earlier kept all his money on the crypto's wallet and when necessary, he only exchanges a sizeable amount into bolivar.
Bitcoin Is Way Better Than Bolivar
The Venezuelan is known as Carlos Hernandez and lives in Ciudad Guayana. He narrated how BTC has continued to save his family's life to the New York Times. The daily inflation rate of the bolivar is one of the reasons why he opted to use Bitcoin. At the moment, bolivar's inflation rate stands at about 3.5%.
Carlos Hernandez stated that he doesn't own the Venezuela's national currency, Bolivars. According to him, keeping his money in bolivar can be considered as financial suicide. He went further to state that he doesn't own any international bank account. It is not easy to use any conventional foreign currency such as the US dollars in Venezuela. This is because of the country's currency controls.
Bitcoin has enabled Hernandez to cover all his household expenses. His brother, a 28-year old attorney also relies on the virtual coin for his expenses. Since he couldn't use PayPal to get paid, he also opted to start using the virtual coin.
Changing Bitcoin Into Bolivars
It is not easy to buy day-to-day items such as milk with the crypto. Therefore, Hernandez explains that they have to be converted to the national currency. Hernandez searches for local buyers who uses the same bank as the one he uses. This is the only way the wire transaction can be able to go through without any delay. For this task, he used Localbitcoins. He says that it is not, however, easy to change a huge number of BTCs all at once.
For people living in Venezuela, Localbitcoins has been one of the most popular platforms. The trading volume on this platform has been growing so rapidly. For the week that ended on February 9th, the trading volumes hit a high of 2,487 Bitcoins. This was a growth from 1,939 the previous week.
Bitcoin-Funded Charities In Venezuela
It is not only Hernandez and his family that has been able to benefit from the use of cryptos in Venezuela. Even the charities aren't left behind. Bitcoin Venezuela is one of the charities that has opted to enjoy the borderless nature of the crypto. This is a Venezuelan non-profit organization that raised funds through BTC. The funds are used to help the locals and offer basic education and economics.
The Venezuelan Children's Day 2018 was one of the great events that this organization greatly assisted. It was able to collect Bitcoin donations from Paxful and a host of others. it then donated food to a soup kitchen that offers food to 1,500 people on a daily basis.