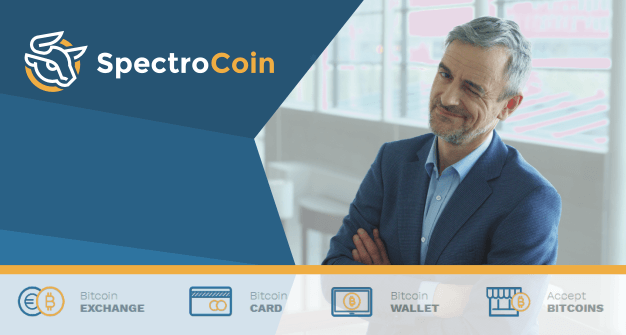 The cryptocurrency market has grown remarkably in recent years. SpectroCoin is a reputable online wallet services provider and Bitcoin Exchange. The London-based exchange is known for its excellent security and the full all-in-one suite with limitless accessibility options.
SpectroCoin is currently available in over 150 countries. The platform provides users with more than 20 ways of depositing and withdrawing their funds. Besides undertaking transactions such as bank transfers, SpectroCoin offers its users physical and virtual debit cards.
The SpectroCoin Wallet
To ease crypto cash transfer, SpectroCoin has a free Bitcoin wallet, which is compatible with Android, iOS, and Windows operating systems. With the SpectroCoin Wallet, users can receive and send Bitcoin anywhere they want. The mobile wallet comes with multiple authentication measures to limit access, thus securing users' funds.
The SpectroCoin Debit Card
Arguably, this is the standout SpectroCoin product. SpectroCoin debit cards are linked to users' Bitcoin wallets. With these debit cards, users can withdraw Bitcoins at ATMs. The cards can also be used to shop at accredited stores just like it is the case with regular debit cards.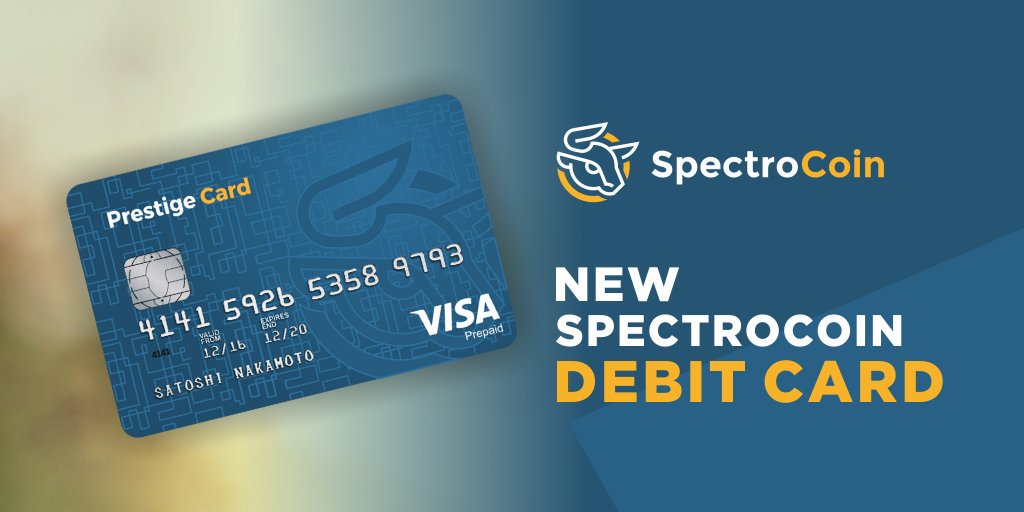 Cardholders do not need to exchange Bitcoins in advance before they use their debit cards. The cards are funded from users' SpectroCoin wallets. They can withdraw cash at ATMs in euro, dollar, or pound denominations.
Users can purchase virtual SpectroCoin debit cards at $0.50/€0.50/£0.50. On the other hand, plastic debit cards are available at $9.00/€8.00/£6.00. Once you order a card, it will get delivered to you in three weeks. Since the cards are offered in three fiat currencies, (GBP, EUR, USD) users can own up to six cards. This means that a user can have two cards for each currency.
The SpectroCoin Exchange
SpectroCoin has one of the most convenient exchanges, which allows users to trade Bitcoins with supported fiat currencies. During these transactions, the exchange often acts as the liquidity provider for users. Therefore, users can buy or sell Bitcoins with ease.
Even though SpectroCoin Exchange internally promotes matching orders, the company claims that in situations whereby liquidity lacks, they can access other exchange pools to provide better pricing. Unlike other major exchanges, SpectroCoin has a relatively small digital currency offering. Currently, Bitcoin, Ether, and Dash are the only cryptocurrencies offered.
What makes the SpectroCoin Exchange stand out is the fact that users have more than 20 payment options whenever they want to buy Bitcoins. For instance, users can opt for international wires and local bank transfers. Similarly, they can use payment services such as Skrill and OKPay.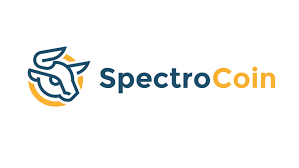 Security
SpectroCoin has put in place several security measures to protect its users' funds. The platform has 2FA protection, anti-virus software, firewalls, and SSL certificates. The two-factor authentication is done via email for account protection purposes.
Conclusion
SpectroCoin is still a relatively new crypto cash platform. Nonetheless, its ease of use and outstanding functionality make it suitable for both newbies and experienced cryptocurrency enthusiasts. The platform is secure and also has low deposit and withdrawal fees. Therefore, it's one of the best platforms to transact and store your coins.
VISIT SITE