Finally, the much-anticipated world's biggest Blockchain conference and exhibition will be going down in Santa Clara Convention Center, CA, on November 28-29. The Expo will include 4 co-located events including Cyber Security and Cloud & Cloud Expo, IoT Tech Expo, and Al & Big Data Expo. Its main aim is to enable you to explore their divergence technologies-all in one place. Additionally, the conference will present several major agendas, solution-based studies, a series of expert keynotes, and an interactive discussion with a professional panel.

All these agendas will explore into detail the key industries that will be most affected by the sophisticated technology. Among the key sectors that are set to be disrupted the most include retail, healthcare, financial services, energy, government, insurance, real estate, and several legal sectors. To limit the disruption, Blockchain integrates numerous tracks including; Blockchain Workshops, Cryptocurrency and Financial Services, Blockchain for Business, Innovation & Investors Zone, Blockchain Technologies, and many others.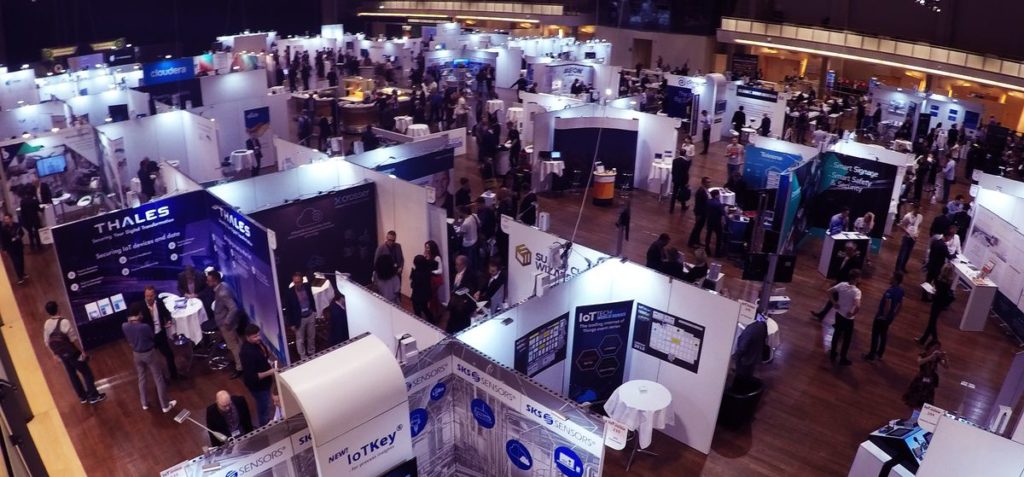 Why You Should Attend The Blockchain Expo
If you directly or indirectly involved in either of the above-mentioned sectors such as finance, retail, healthcare, or insurance, you should definitely attend the Blockchain Expo. Apart from benefiting from agendas on expert keynotes and interactive discussions from the top tech giants, you will not only embrace and develop a cutting edge in Blockchain technologies but will also find technical solutions in your fields of work. What's more, you will also benefit from 500 or more speakers, 350 or more exhibitors, and many more.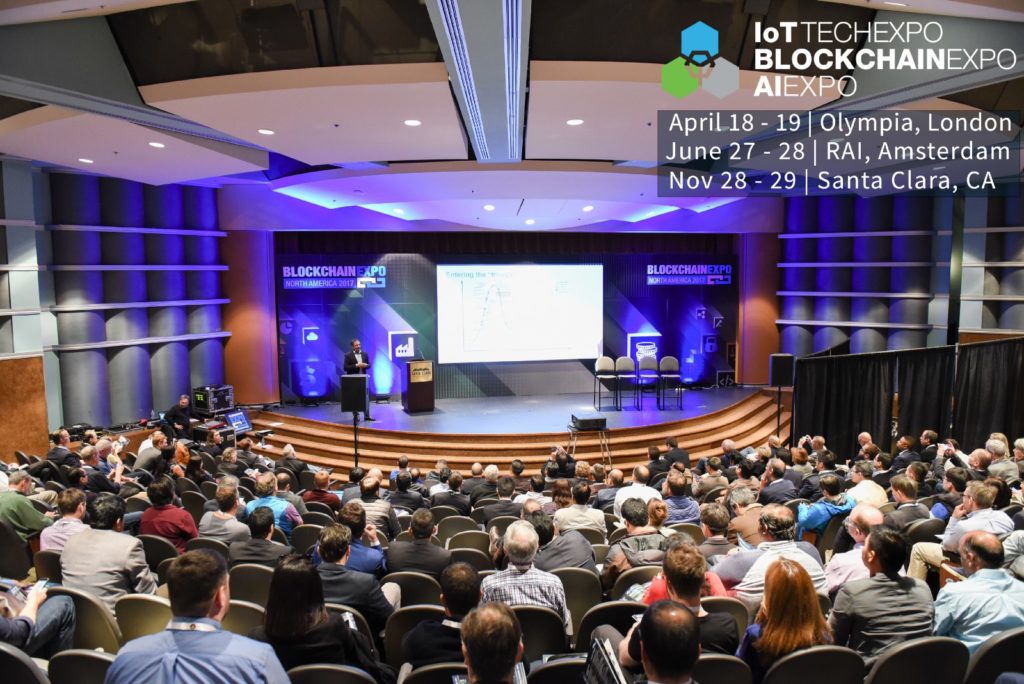 Speakers
The expo is scheduled to host 28 major speakers and 500 more. Among the major speakers include:
• Alex Anich (Manager at Renewable Market Intelligence)
• Dr. John Henry Clippinger (Executive Director & CEO of TokenMaster)
• Sherri Li (Digital Product Leader of General Electronic)
• Chris Ballinger (CFO & Head of Mobility, Toyota Research)
• Paul Breslow (Open Innovation, EDF)
• Amer Hussein (Vice President- Integrated Supply Chain)
• Mark Taverner (Global Ambassador, Bitfury)
• Laiq Ahmad (CTO & Chief Enterprise Architect, Pacific Gas & Electric)
• Duncan Davidson (General Partner, Bullpen Capital)
• Vincent Doumeizel (Vice President food & Sustainability, Lloyd's Register)
• Aarthi Srinivasan (Director of Product Management, Machine Learning/Blockchain)
• Hernando De Soto (President, Institute for Liberty and Democracy)
• Sebastian Henot (Business Innovation, Renault Innovation Silicon Valley)
• Mart Etwaru (Digital Transformation Estee Lauder Companies Inc.)
• Daniela Barbosa (Vice President, World Wide Alliance)
• Mary Jane Ajodah (Vice President, Operations Strategy BNY Mellon)

Hotel And Registration
Registration for the early birds ends on Friday 21st September and will get to save up to $420 on your ticket. Click here to purchase your ticket. At Blockchain Expo, you don't have to worry about hotel and accommodation, as there are plenty in store for you. To make your booking and reserve a room, click here. In addition, there is a discounted rate for all attendees at the Hyatt Regency Hotel.
Conclusion
Basing on the scheduled setup, there is no doubt Blockchain Expo will be a big event. For this reason, you shouldn't be left out. Make your booking and experience the life-changing event. Clearly, there are multiple benefits that the event will bring forth. Good luck!