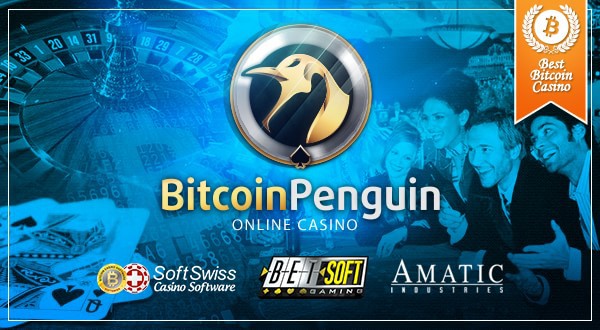 There has been unprecedented growth in the popularity of cryptocurrency gambling platforms. Bitcoin Penguin is one of the platforms that are regarded as the future of web-based gambling. Bitcoin Penguin casino provides an anonymous gaming experience.
Endless Array of Games
There are more than 200 online games on Bitcoin Penguin. These include Craps, Roulette, Slots, and Baccarat. You can only play video-based games on this platform. Bitcoin Penguin doesn't offer casino games are akin to what happens in real-life gambling.
Although Bitcoin Penguin lacks well-known betting opportunities such as sportsbook and dice, it offers exciting and profitable online casino games for both seasoned gamers and beginners. Any gamer can play on the platform since Bitcoin Penguin games are compatible with different operating systems provided that they support adobe flash player.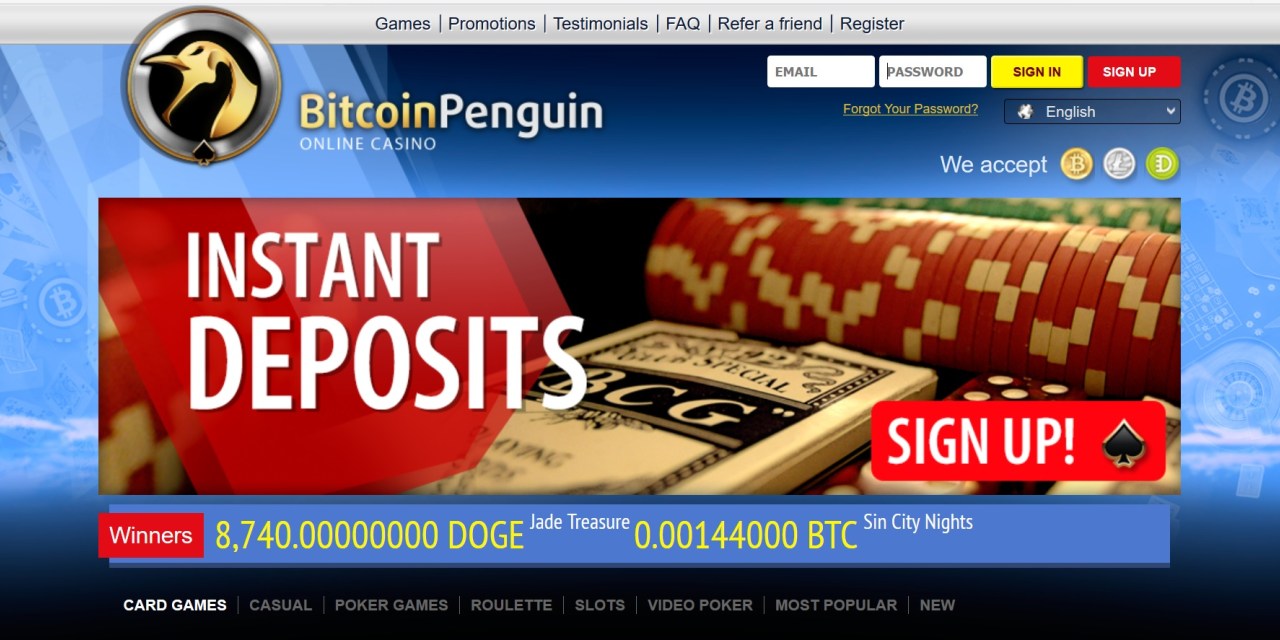 The developers used Soft Swiss software in the development of all Bitcoin Penguin games. This ensures the safety of players' winnings and the transparency of the games
Quick Registration Process
Joining the Bitcoin Penguin casino is a quick and straightforward process. To create an account, you only need to provide your email address, user password, preferred nickname, and your chosen base currency. Contrary to what its name might connote, Bitcoin Penguin accepts Bitcoins, Litecoins, and Dogecoins as the base currency of users' accounts.
Depositing and Withdrawing Funds
You can directly deposit funds from your Litecoin, Dogecoin, or Bitcoin wallet to the casino's blockchain. Bitcoin Penguin will thereafter credit the amount you deposited into your user account. This takes less than 10 minutes. Bitcoin Penguin has a minimal deposit threshold of 0.1 BTC. Users get charged a fee of 0.2% for every deposit made to their accounts. Currently, there isn't a maximum deposit amount.
To withdraw your winnings, you need to initiate a withdrawal request on your dashboard. Bitcoin Penguin imposes withdrawal transaction limits. You cannot withdraw more than 100 LTC, 2,500,000 XDoge, or 5 BTC at a go. If you want to cash an amount that exceeds either of these limits, you must first contact Bitcoin Penguin support to request the transaction.
Bonus and Loyalty Points
Arguably, one of the most thrilling things about gaming on the Bitcoin Penguin platform is the bonus and loyalty points scheme.  This scheme offers you a way of earning more cryptocurrencies without making any deposits or even winning. First-time depositors get offered exclusive no-deposit bonuses.
To cash your bonuses, you need to have linked your cryptocurrency wallet to your Bitcoin Penguin account, and you must have already withdrawn funds from the wallet. This will make you eligible for a bonus withdrawal.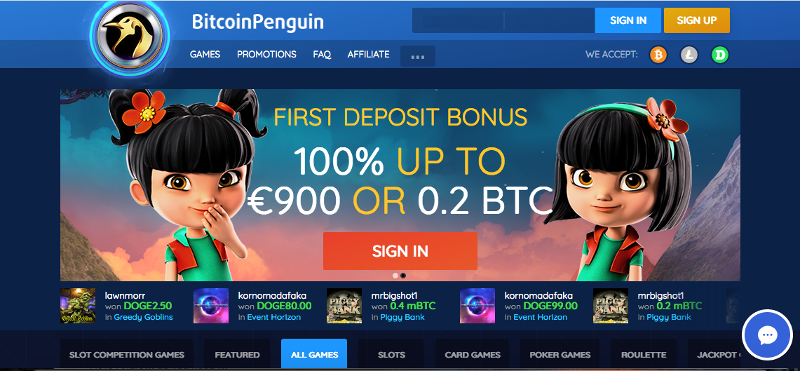 Bitcoin Penguin similarly has an affiliate program that allows active gamers to make money from referrals. You will be paid a commission for every new player that you invite to the platform.
Conclusion
Bitcoin Penguin offers a host of incredible gaming features, which match what you will find in a physical casino. The fact that this gaming platform supports different cryptocurrencies makes it attractive. This credible online casino also guarantees fair games without any manipulation.
VISIT SITE