The growth in the European Union has shifted the delivery of products from B2B to B2C as well as to C2X and it is fueled by an increase in the number of people opting to shop online. By 2020, it is expected that shipping revenue will hit the 72.9 billion Euro mark, and this calls for new ways of delivering packages faster and securely. As the consumers become integral part of the shipping process, they are demanding better and more efficient services than before, and Triwer has positioned itself as the best company to offer consumer oriented services.

About Triwer
Triwer is a revolutionary platform based on blockchain that seeks to eliminate the inefficiencies that mar cargo delivery. It also aims to reduce the carbon footprint associated with shipping most of which is caused by vehicles burning fossil fuels. To enable its operations, the company is issuing an ICO with tokens native to the Triwer platform operations.
Triwer Token Features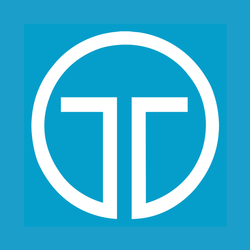 Token name: Triwer Token (TRW)
Token type: ERC20
Payout: TRW tokens will be sent to your ETH wallet
Total supply: 1,000,000,000 TRW tokens
Available tokens for crowd sale: 375,000,000
Minimum purchase: 0.50 ETH
Maximum purchase: 10,000 ETH
Price: 1 TRW = $0.08
ICO sale period: June 1 – June 30, 2018
Soft cap: $5 million
Hard cap: $25 million
Accepted cryptocurrencies: ETH, and BTC
Token Distribution
The expected returns on Triwer operations is enormous should they achieve their mission of becoming the Europe's best option for express point-to-point delivery of goods, not only for online shoppers. To achieve their goal of raising a hard cap of $25 million, this is how the company will distribute the generated tokens
37.5% – distributed during the crowd sale
17.80% – reserved for the team and the founders
14.89% – distributed during the private ICO
8% – reserved for the bounty program and marketing activities
5.31% – marketing
5% – technical
4.5% – legal and regulations
2% – reserved for private investors
Early bird investors will get bonuses ranging between 15 and 25%, and it is dependent on when you buy into the ICO. Unlike many ICOs issued by non-existent and startup companies, Triwer is an already operational company, and it has an aggressive business development model and this ought to give investors the confidence to buy into the ICO. Their basic ICO is to offer the best value, reduce the carbon footprint by choosing the most appropriate and shortest delivery route through smart contracts.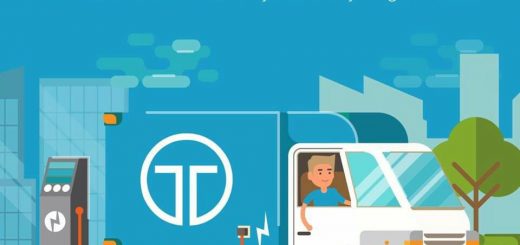 The Team
Triwer is a Norway based company with an 11-member team headed by the Chairman, Per Havden. His subordinates include Thomas Vogt a co-founder, Visionary, and COO, Kim Abrahamsen, a co-founder and chief of sales, a service designer/UX, a PR manager, a finance manager, an SEA operations manager, the head of tech and app development, a front end developer, a system engineer and automation expert, and a social media platforms manager. There is also a 4-member advisory board with experts versed in investor relations, growth marketing and investments, an Ethereum blockchain, as well as security.
Final Remarks
As the demand for better delivery methods and practices increase, Triwer is positioning itself as the best company to offer the services. For more details about the ICO, read their whitepaper and register on the official website to buy the TRW tokens. You can get investor insights by joining the conversation on Twitter and Telegram.
Username: Best ICO for you Bitcointalk
ETH Address: 0x6bd7cf61190f0Caf3c7ce1040afBa10fF4C2Af8b