TradeConnect is a new P2P trading network that aims to democratize and decentralize trading. The network aims to allow institutions as well as individuals to directly trade with each other. The network is fueled by ThinkCoin which enables individuals and institutions the option of trading everyday financial products including precious metals, cryptocurrencies, commodities, currencies, all with the use of a single cryptocurrency specially designed for investing and trading. With the TradeConnect network, users will get several advanced features such as a unique AI engine for predicting trade models, complex scoring models aimed at Liquidity Enhancement also known as Digital Personas. They will also get a trading matching engine that will remove commissions, swapping in its place a connecting fee that will allow you, the trader, to participate in a volume based rebate pool.
Thinkcoin Features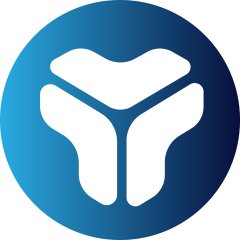 Token name: TCO
Payout: IAG Tokens will be sent to your ETH Wallet
Total Supply: 500,000,000 Tokens available
Pre-ICO price: 1 TCO = $0.21 to $0.25
ICO Price: 1 TCO = $0.30
Maximum Purchase: No limit
Private sale:5th March to 2nd April 2018
Pre-Sale: 3rd April to 14th May 2018
Sale: 15th May to 25th May 2018
Accepted Cryptocurrencies: ETH, BTC, BCH, LTC, Fiat
Soft Cap: $5,000,000
Hard Cap: $30,000,000
The sale started with a private sale, and there will be two phases of the pre-ICO. Only 60% of the tokens will be available for sale. However, bonuses will only be available to investors who go in during the pre-ICO period. Investors will get 45% bonus during the first phase of the ICO for $0.21 a token and a 22% bonus in the second phase at a price of $0.25 a token.
Token Allocation
The success of any ICO depends on the distribution of the tokens and the distribution of the Thinkcoin tokens is as follows
60% for the crowd sale; 40% to be sold in the private sale, 30% sold during the pre-ICO, and 30% during the ICO
24% will be retained
15% will be reserved for the team
1% will be reserved for the bounties
After the close of ICO on May 25th, TradeConnect network will go live in Beta for a few clients, and come August 2018, TradeConnect will be active for trading on cryptocurrencies. Thinkcoin will destroy any tokens remaining after the close of the ICO period.
Fund Allocation
If the ICO reaches the soft cap but preferably the hard cap, allocation of the funds will be as follows
45% will be for new user acquisition and marketing
30% for TradeConnect development
12% for operations
10% for licensing additions and changes
3% for legal, audit, and advisory
The Team
Thinkcoin has 8-member technology team comprised of a senior Java developer, an IT engineer, a development manager, the head of the mobile team, UI/UX designer, a senior software developer, a web and digital designer, and the TradeConnect product manager. There is also an 18-member executive team led by Nauman Anees the CEO and co-founder. They also have 8 strategic advisors to guide the operations of TradeConnect and Thinkcoin.
Conclusion
TradeConnect is bound to change the way individuals and institutions trade everyday financial products. The crowd sale is already ongoing and you can get in on the action by going to the official Thinkcoin website, and while you are there read the white paper and ANN tread. If you are still debating whether this is a good opportunity, join in on the conversation on Twitter and Telegram
Username: Best ICO for you Bitcointalk