The price of the world's leading Cryptocurrency has just risen past $8,000 to a new two-month high that has been long anticipated. At the moment, this virtual coin is now trading at $8,000. For the past 60 days, the price of this leading digital coin has never gone beyond such a figure.
New Two-Month High
In the early hours of Tuesday, 24th July 2018 (UTC), the price of Bitcoin, which is the world's largest and first crypto coin rose by more than $200. This, according to Bitfinex, placed it at a high of 48,043. Looking at the Cryptocurrency's trading levels since 22nd May 2018, such a figure has never been witnessed. It is therefore an indication of good tidings that are in store for this virtual asset.
In the meantime, the price of Bitcoin to the dollar is currently at $8,018, and is expected to grow with time. This came after several days of sustained momentum that even helped the value of this digital coin advance, especially after knocking a low of $5,755 (2018-low) on the 24th of June 2018. It is actually one month ago to the day.
More About Bitcoin's New Resurgence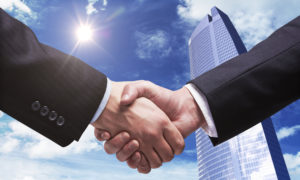 Bitcoin's bullish sentiment has broken a core resistance degree of $7,800 that this crypto coin has remained at for the past few months. Professionals in this market are watching if the crypto would find $8,000 as its major support level for some time to come. But here is another key to the new resurgence of this coin that has weathered all storms in the market: the daily trading volumes with Bitfinex indicating more than $350 million in the trading pair of Bitcoin/US Dollar in the past 24 hours.
The gains that Bitcoin has achieved have also coincided with its growing rise in the market cap all across the Cryptocurrency market. At the moment, the market cap for this digital coin now is at 47.5%, which is its new 2018-high. Whereas the digital coin is still 50% from its 2018 high that went beyond $17,200 in January, the value has been able to add almost 20% in a trading period of twenty days, something that is recommendable.
Could BTC Be in Line for a Major Breakout
Based on a report done by sources looking at BTC's new rise, the crypto could just be in line for a big breakout that is yet to be seen. The sentiments have also been confirmed by Telegram group analysis. Hitting a price of $7,800 as was witnessed yesterday was one way this Cryptocurrency tested its upcoming big resistance. This was also a way in which the coin tested its midterm downtrend line.
In the days to come, a big run is expected of this leading virtual coin. The fact that Bitcoin was able to push a higher high already indicated a bullish. Any news that pertains to BTC's new ETF is expected to send the industry in an upward skyrocket. As at now, everybody has to wait and watch as Bitcoin continues to grow.