The outspoken and eccentric initial coin-offering promoter who has gained massive popularity, John McAfee has announced that he plans to launch his own physical cryptocurrency dubbed McAfee Redemption Unit. In An article posted on CCN, John has stated that the new coin will different from the already existing McAfee coin that was launched late last year.
Success of MacAfee Coin
Notably, MacAfee coin has not been as successful as expected from the current sales price in the market. There is very little demand for this digital asset and the website has not been updated for many months now. Reports indicate that the new coin will come in physical notes that will range from 1 to 500 MRUs. Each note will have a distinct picture that is related to the mother brand company McAfee. For instance, you can expect to see the picture of Jihan Wu the Bitmain Founder, as well as Roger Ver who is an active Bitcoin Cash promoter.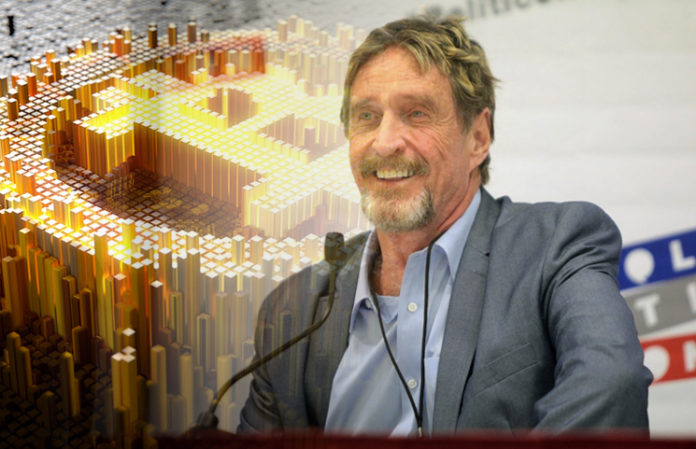 Jon MacAfee has also leverage Twitter, one of the largest social media platforms, to create hype around the currency before the official launch date that is expected to be 26 days from today. In his tweet yesterday, he stated that he will not reveal all details about the currency just yet but he stated that the currency paper would have special holographs. It will also be linked to a robust blockchain network. In addition, users of the notes will be able to redeem and convert them at local stores freely.
Value of MRU Note
Each MRU will have a face value of approximately $9.95 and users will be able to redeem it freely for a one-minute in person meeting with McAfee. Already, more than 341,000 MRU notes have been printed and are ready for distribution ones all the plans are laid out. The currency will have an implied market cap of $60.2 million and total supply that will be in circulation in the digital world is expected to be 6,050,000.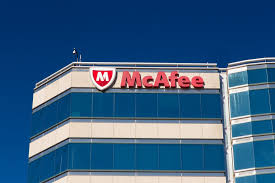 John, who is now 72 years old, has also stated that he plans to dedicate 10hrs to meeting and interacting with MRU holders. He has also stated that he will avail himself even during holidays and weekends to ensure that he meets as many people as possible. However, considering his lifestyle, hitting that target will not be easy unless he has a team to lay out the necessary plans and ensure that each users get value for money invested in the cryptocurrency physical notes.
The Redemption Process
According to a note printed on notes we have seen, the notes can only be redeemed physically during a two-hour window – that will be announced and this has to happen in Mexico. When asked why the process was such tedious and difficult, John said that his followers are loyal to him and the brand. They are willing to spend money to get a rare opportunity to chat with him privately. The auction sites have also being structured well to make the redemption process easy for all users.