Previously known as BIT-X, CoinsBank offers an array of digital currency exchange services to buyers and vendors. CoinsBank only features one type of account, and doesn't have a margin trading option. When using this exchange, minimum deposit requirements apply. Similarly, wallets and debit cards are connected directly to clients' accounts.
CoinsBank prides itself in being an all-inclusive gateway to blockchain services. It offers a crypto cash exchange, cards, a wallet, and blockchain cruises where cryptocurrency enthusiasts get to interact and learn from the who's who of the industry. Even though CoinsBank isn't a bank in the purest definition of that word, this crypto-exchange is regarded as the futuristic blockchain bank.
Security Features
To secure your funds, CoinsBank has two-factor authentication. Users generally have different authentication levels. As your authentication level increases, so does your account's transaction limits. If you choose to limit your usage of CoinsBank's non-name card service, you can trade anonymously on the exchange.
How Does CoinsBank Work?
Just like it is the case with other exchanges, CoinsBank account holders can trade Litecoin and Bitcoin against fiat currencies such as GBP, USD, EUR, RUB, and JPY. Similarly, the Bitcoin/Litecoin pair is available for trade. This exchange is somewhat limited considering the fact that other notable exchanges allow users to transact more altcoins. With CoinsBank, you won't even be allowed to sell or buy Ethereum, which is among the most popular altcoins.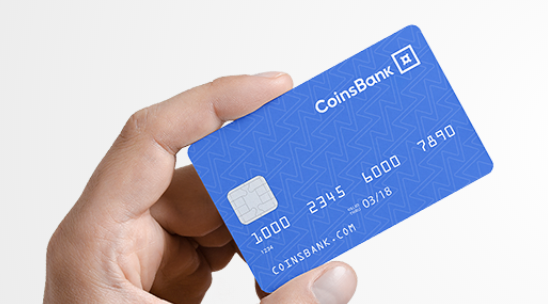 CoinsBank requires you to have a minimum initial deposit of 0.001 LTC or 0.0001 BTC. Similarly, you must have a specified amount of fiat currency depending on the funding method used. For deposits made via bank transfer, the initial minimum investment should be 500 EUR, AUD, USD, GBP, CHF, or 50,000 JPY.
For deposits made via e-payment platforms, the initial minimum deposit is significantly lower (20 USD or EUR via Epay and Perfect Money, and 10 USD or EUR, or 1,000RUB via Qiwi). Regarding the minimum trade size fixed by the exchange, it is 0.001 of users' base currency.
Just like other major cryptocurrency exchanges, CoinsBank doesn't support leveraged trading. Therefore, you will have to consider other crypto exchanges in case you wish to gear-up your trading.
CoinsBank comes with an easy-to-use platform, which allows you to conveniently manage orders as well as monitor exchange data in real time. To long into your account, you only need to provide your phone number, password, and a confirmation code.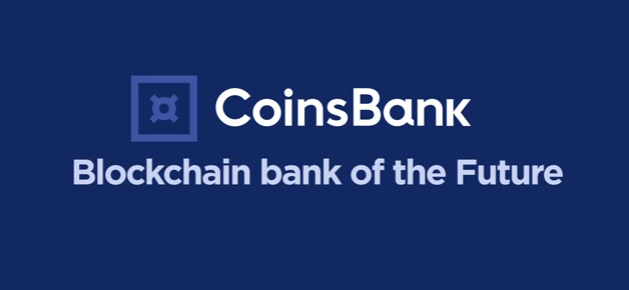 CoinsBank Fees
Unlike other exchanges whose fees depend on the size of transaction, CoinsBank charges its users a flat rate. Regardless of the size of a trade and whether you are a market maker or taker, you will only be required to pay a fee of 0.5% per trade. However, this is a bit high given the fact that the industry average ranges between 0.20 to 0.25%.
Conclusion
CoinsBank is a relatively new crypto-exchange considering that it only entered the market in 2016. Nonetheless, it has several advantages over traditional exchanges since it supports different payment methods and fiat currencies. It also has a mobile app for investors who prefer trading while on the go.